Future Students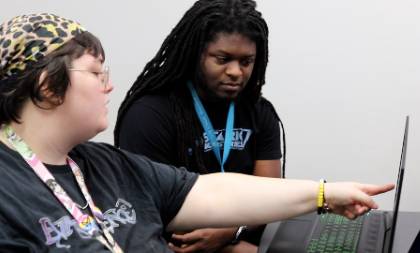 What motivates a student to choose online courses is the flexibility. Most online students are working adults that lead busy lives. That's why we've designed online courses that can fit into your schedule.
For first time online students, the idea of learning online may seem overwhelming.
At Gulf Coast State College, you can be assured that you are not going to be left to navigate this experience on your own. Online classes at GCSC are taught by a caring faculty of experts that want to see you succeed. It is our goal to make learning online simple to manage and engaging.
---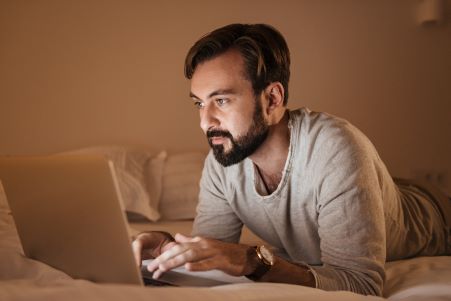 Technical Requirements
Some features of Canvas can be accessed from a tablet or mobile device (Chromebook, iPad, Android tablet, cell phone, etc.). In order to complete the majority of your Canvas course work, a reliable computer and Internet connection is necessary.
ITS Help
at
technical support
or 850.913.3303.
Online Course Delivery Options
Face-to-Face Instruction/Web-Enhanced
The instructor delivers most of the course instruction in a "face-to-face" setting with some of the course materials/activities (0-29%) being made available online and requiring internet access.
Hybrid/Blended
A hybrid (or blended) course provides a blend of online and face-to-face delivery of the course content and instruction. A considerable proportion (30-79%) of the course content is delivered online with a limited number of face-to-face meetings.
Online Learning
A fully online course in which most or all of the content is delivered online (80-100%) and typically has few or no face-to-face meetings. Fully online courses will sometimes require proctored testing at approved testing sites or centers
---
GETTING STARTED
STEP 1: My Student Dashboard
When your myGCSC student portal was created upon acceptance to Gulf Coast State College, a link to My Student Dashboard was automatically created for you. This is where you will go to register for your classes, check your financial aid status, view your grades, and more.
STEP 2: Canvas
If you are taking online classes, you will need to login through your myGCSC portal to access Canvas. Canvas is where you will review online course lessons, interact with your professor and classmates, submit assignments, take exams, and more.
New to Canvas? This mini-orientation course will help you become more familiar with Canvas, GCSC's primary learning management system. This course is available anytime, so you can see what your online learning environment will look like and learn how to use the tools and features in your own time.