STUDENT GOVERNMENT ASSOCIATION (SGA)
---
WHO IS SGA?
---
SGA is made up of Gulf Coast students like you! Four students are elected by the previous year's student body to serve as President, Vice President, Secretary, Internal Affairs, Online Engagement, and Event Coordinator. Students from other Gulf Coast clubs and organizations also serve as representatives and at-large members represent the general student body.
ADVISOR
Taylor Holmes, tholmes9@gulfcoast.edu
PURPOSE AND MISSION
---
The purpose and mission of the Student Government Association at Gulf Coast State College is to stimulate student involvement in all aspects of campus life. Using Student Activities Funding, the SGA fosters activities for and with all clubs and organizations and empowers students in all aspects of campus governance. They are the official voice through which the opinions and concerns of the student body may be expressed. SGA also serves as liaison between the student body and college administration to ensure all procedures and practices within the organization are inclusive and non-discriminatory.
President, Sophie Theiss
Recruiting Committee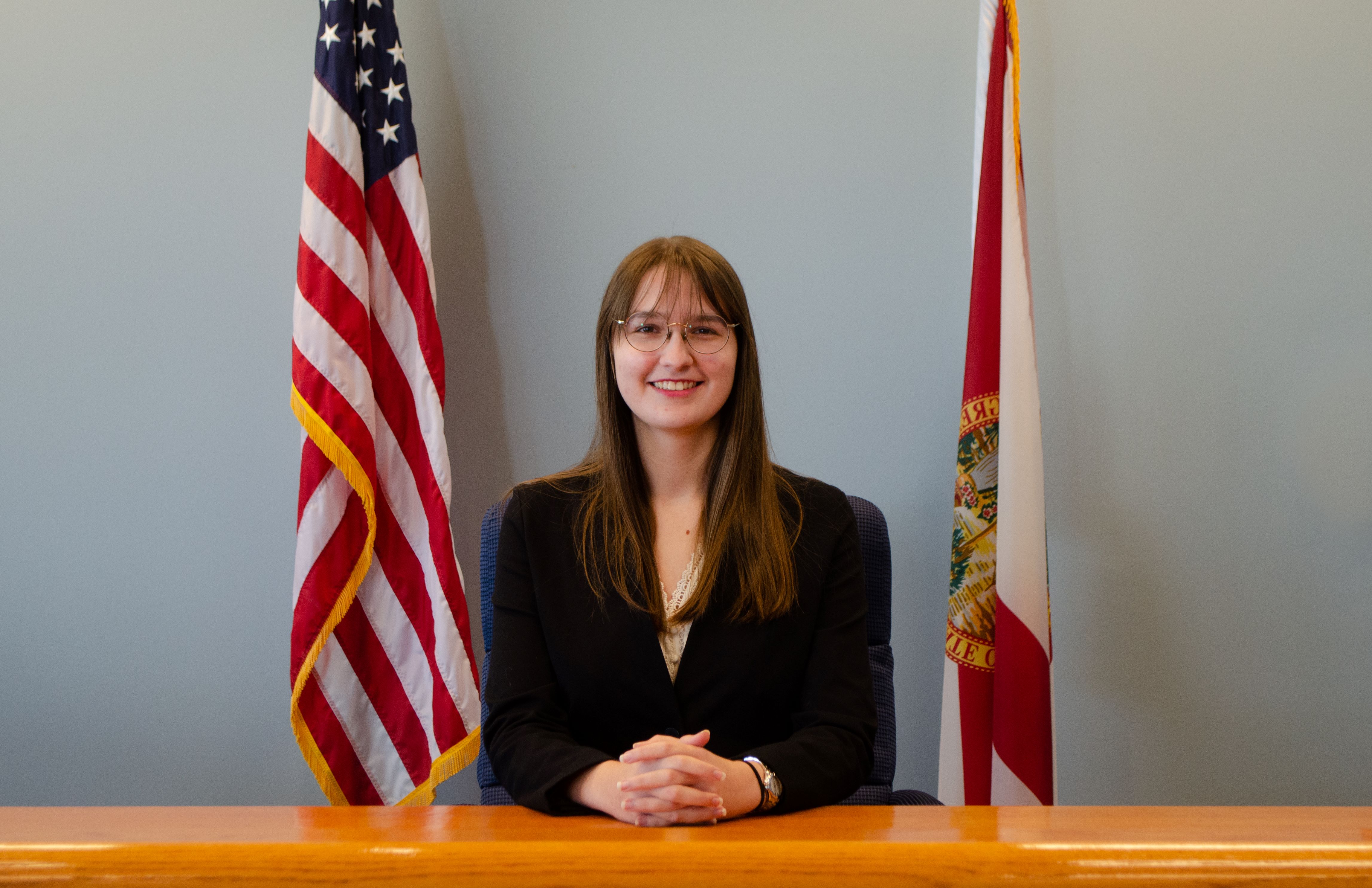 Sophie is a Digital Media student in the B.A.S program. They have attended GCSC since August 2018 and have been in SGA ever since. Their main goal is to continuously improve communication on campus and has headed efforts such as the SGA Campus Connect video series and The Gull's Cry SGA newsletter. Sophie also is a part of the Center of Student Media where they assist in directing, producing, DJing, journalism, video production & more.
Vice President, Ashton Norton
Legislative Committee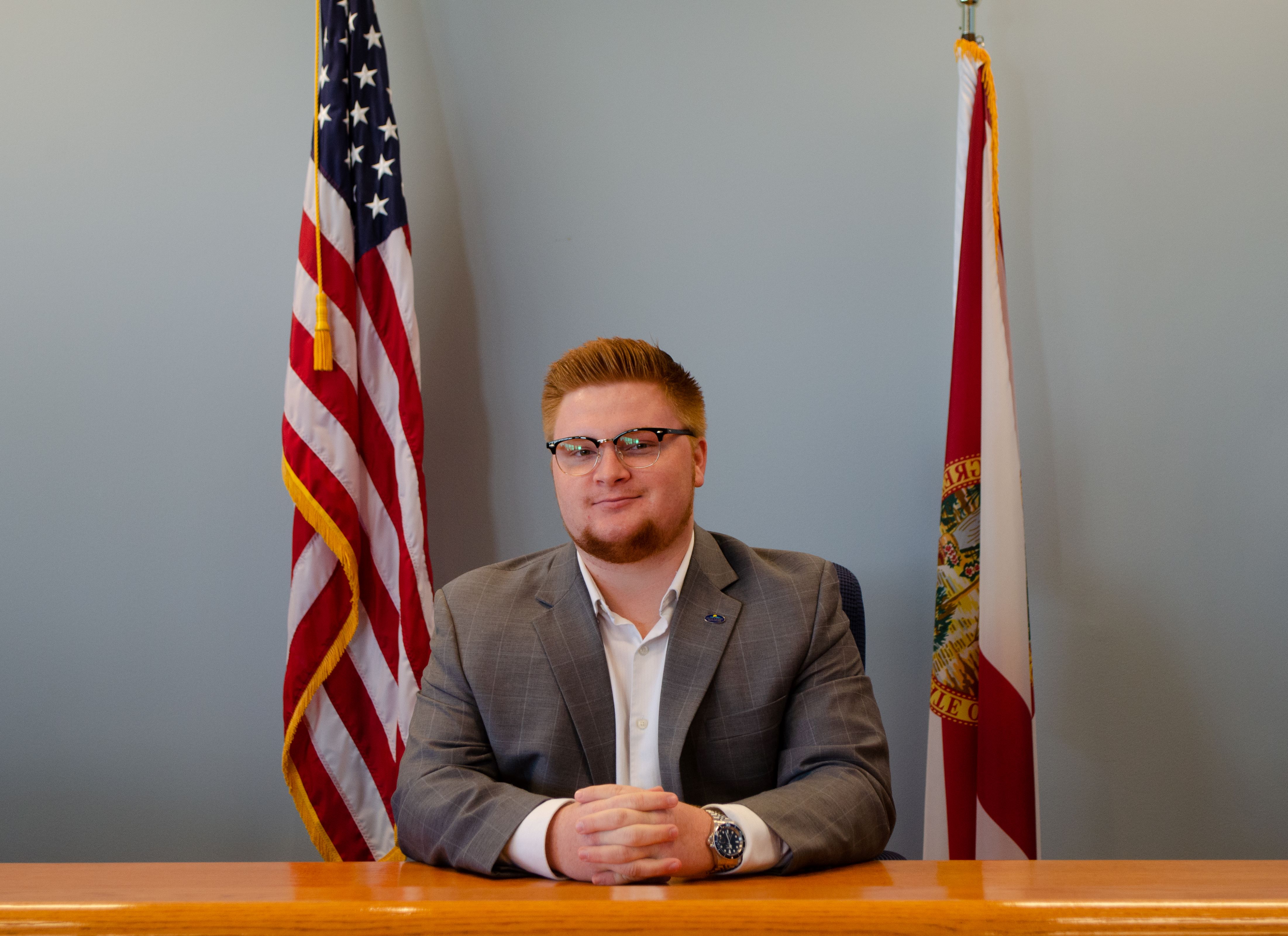 Ashton has been attending Gulf Coast State College since fall of 2020. He was quickly drawn to SGA because of their efforts to make real change and advocate for the students' needs on campus. Ashton is very excited and feels fortunate to have been elected Vice President of SGA and Chair of the Legislative Committee here at Gulf Coast State College. He was also selected and is now the Vice President of FCSSGA for this school year. He wants to be a servant for student life by using servant leadership as his method for solving problems and working with the rest of the team to help keep Student life running in an efficient and positive direction tackling any tough tasks that may lay ahead. Ashton is doing his general AA with an emphasis on political science and he hopes to one day be a lawyer.
Secretary, Millie Lamb
COMMUNITY SERVICES COMMITTEE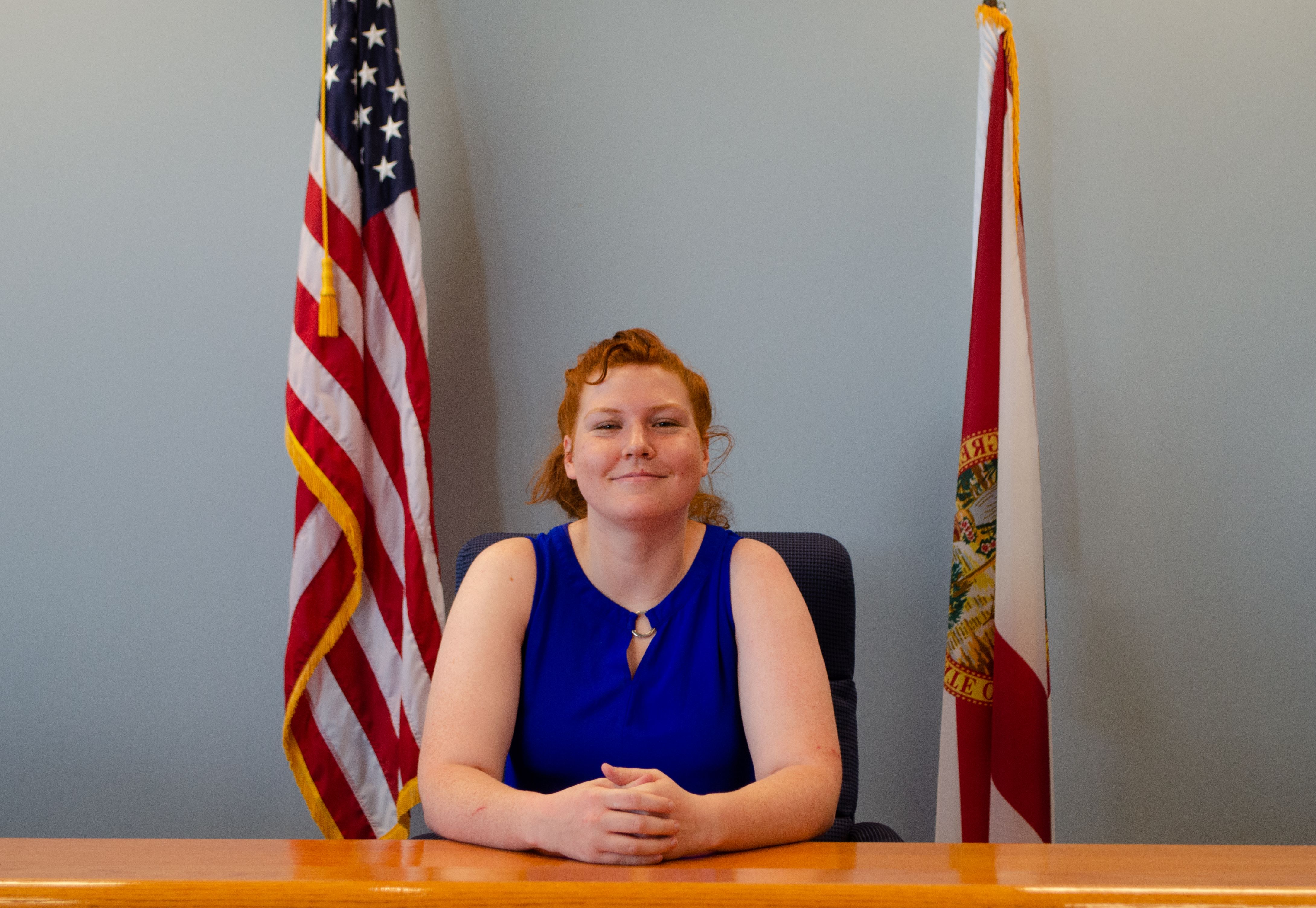 Millie is a Biology major in the A.A program at Gulf Coast and then hopes to move onto UF to pursue a degree in veterinary sciences. After finishing Veterinary school she would like to open up her own practice specializing in small animals and exotics. She has been an active member of SGA as a senator for a year and now as online engagement, she strives to continue to make the campus feel like an open and safe space for students to come and express their ideas, SGA has done wonders in bringing people out of their shells, so she hopes as online engagement officer to make students feel the same way and hopefully sticks with them for the rest of their lives. This year Millie's objective is to have the student body more interactive online and to have our online presence more noticeable.
Internal Affairs, Rebecca Starke
MARKETING COMMITTEE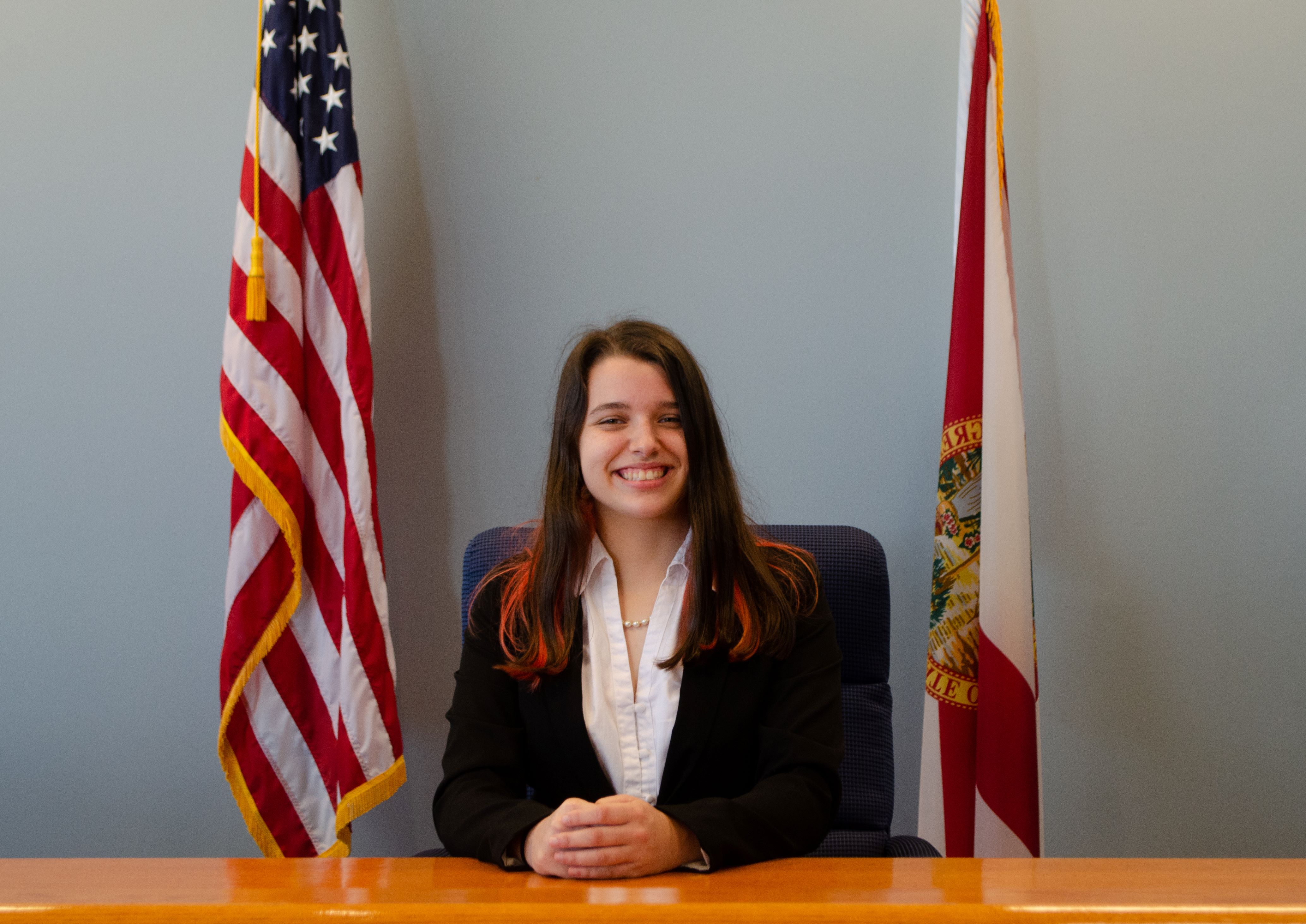 Rebecca has been a student with Gulf Coast State College since 2017, having spent her first two years as a dual-enrolled student and has since been a full-time student of the college. She is currently enrolled in the Digital Media Program and is on track to complete her A.S. in the fall semester, and will then go on to work on her Bachelors. Becca's goal during her time in SGA is to keep communications open between SGA and the student-run clubs and organizations on campus in order to promote more active clubs and student activity this school year.
Events, Marisa Weiman
EVENTS COMMITTEE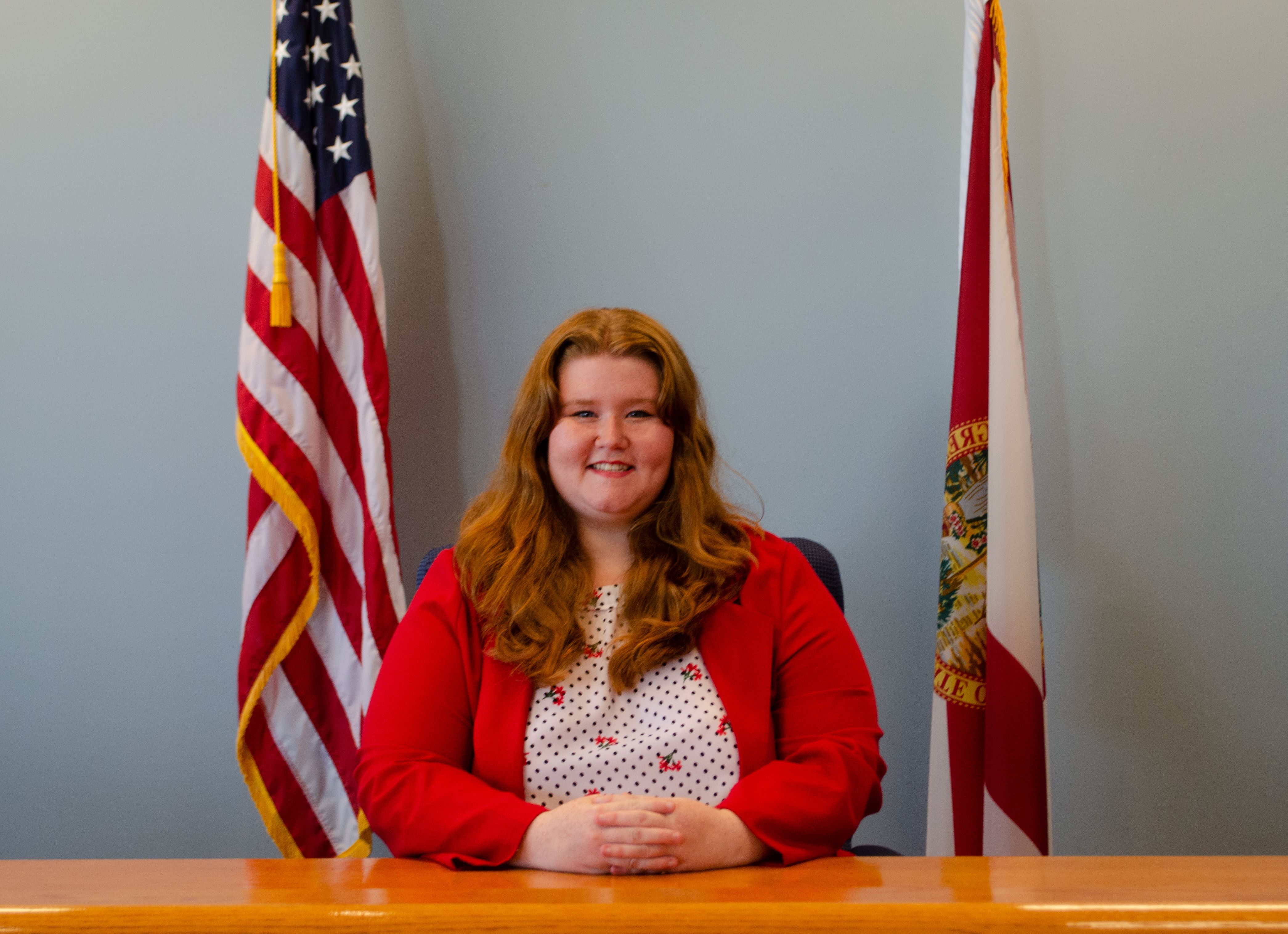 Marisa was born and raised in Panama City, and she is in her last year of college. She decided to join SGA as the Event Coordinator because the experience will help sharpen her communication, time management, and event planning skills. She is already making new friends and lifelong connections that she holds dear to her heart. As for academics, Marisa will be graduating with her Bachelor's in Digital Media Production next summer. While at GCSC she is trying to take every opportunity that comes her way and, gain valuable work experience. Her goal as Event Coordinator is to make sure the students feel represented and included. She wants the students to know that SGA hears their voices and takes their concerns and opinions seriously. She is dedicated to making their time here fun and memorable.
READY TO JOIN SGA?
---
SGA speaks for the students directly to the College's administration and Board of Trustees. Joining SGA will give you an opportunity to have your voice heard! There are advisors ready to provide you with guidance and act as mentors. You will also be the first to know about upcoming events and activities like free movie nights, free food, and other free goodies on campus.
SGA is open to all Gulf Coast students with a 2.0 GPA.
Applications are available outside of the SGA Office located in the SUE Cafeteria.
---
WHAT DOES SGA DO?
---
SGA offers you the chance to engage in co-curricular opportunities! This could be through community service activities such as, campus clean-up ventures, helping with college-wide projects, or volunteering at the
Humane Society
. SGA also promotes civic engagement conferences, Roundtable lunches, participation in National Model Congress, and various
blood drives
. Leadership conferences are offered each year that are free and open to all students!
---
SGA provides collaboration between the classroom and student life by working with faculty members on various events such as "Movies for a Cause", which pairs a movie with a social or academic theme. SGA also sponsors guest speakers that cover topics ranging from leadership skills and study tips to meditation.
---
SGA is not only filled with educational and professional knowledge opportunities; it is packed with exciting and entertaining activities as well! Events for students are a huge part of what SGA contributes to Student Life here at Gulf Coast State College. From "Welcome Back Week" to "Movies on the Lawn," there is no limit to what SGA will provide in exhilarating events! SGA provides students with a Game Room that has a newly refurbished pool table, gaming systems with an abundance of varying games, and a lounging space for all students. There is so much more to SGA than you can imagine! Contact Lori Cannon today to learn more about how you can join SGA and be a part of something you will remember forever.
---
important documents & info
SGA members who miss a meeting or required event must complete an Excused Absence Form. Forms are available online or in the SGA Office located in Student Union East. These printed forms must be turned in the Student Government Office located in Student Union East.
By-Laws & Constitution
The Student Government Association of Gulf Coast State College reviews and updates the By-Laws and Constitution every 2 years.
SGA meetings/minutes
The Student Government Association has bi-weekly Business Meetings on Tuesdays from 12:45- in the Board of Trustees Conference Room located on the 3rd floor of Student Union West.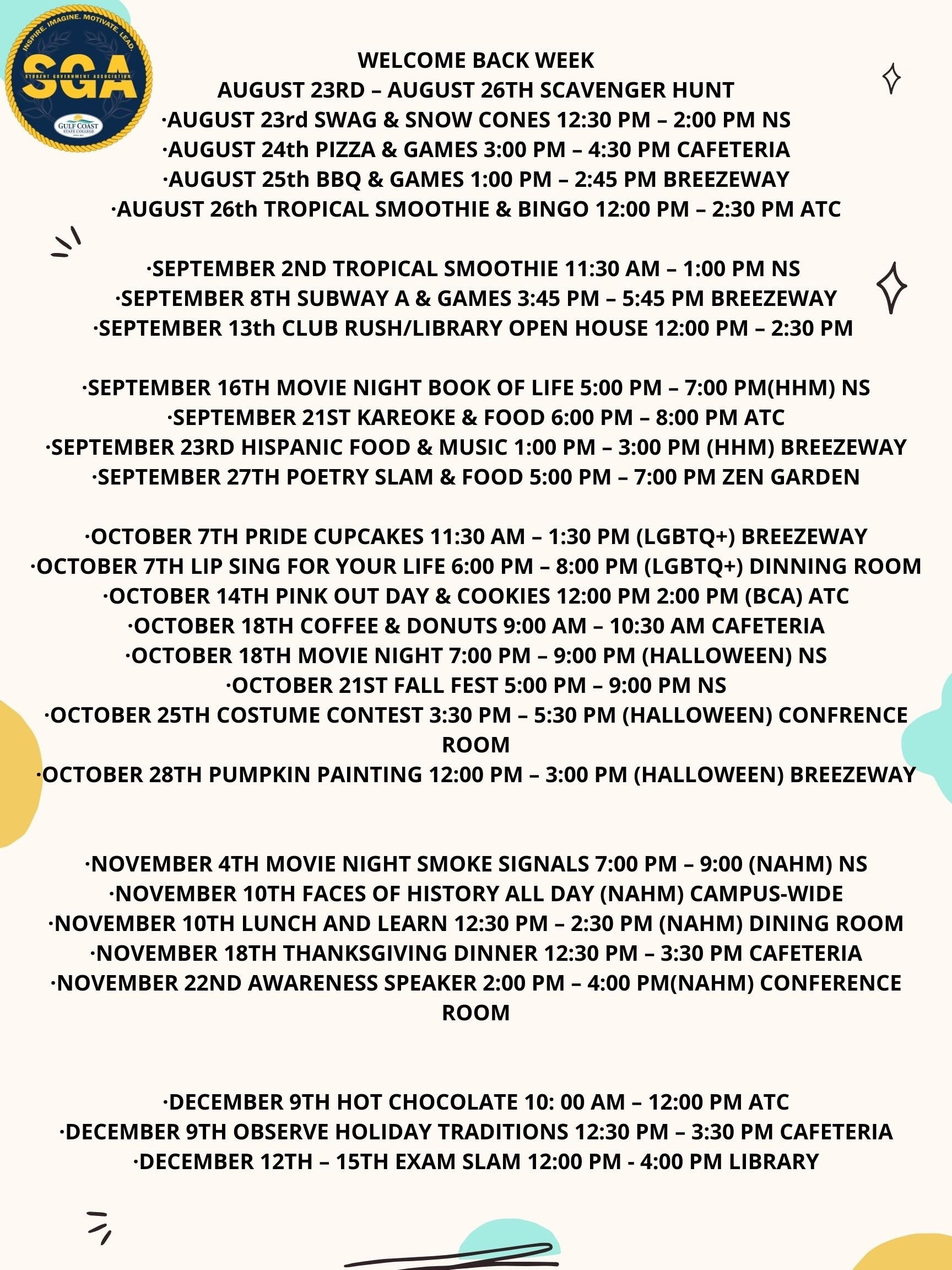 ---
related Organizations
---
The American Student Government Association Logo