Student Navigation Center Hours
Monday - Thursday 8:00 am - 5:00 pm
Friday 8:00 am - 4:00 pm
Have an academic advising question?
850.772.6682
advising@gulfcoast.edu
Associate Director of the Navigation Center
Scott Wilkes
Email: swilkes@gulfcoast.edu
Phone: 850.769.1551 ext. 6014
Location: Student Union East Room 208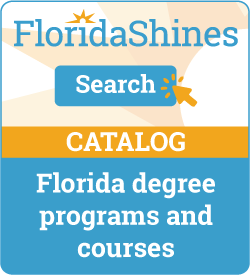 Academic Advising
Welcome to the Student Navigation Center! The Navigation Center is located on the second floor of Student Union East (SUE) on the Panama City Campus. Each student has an assigned Pathway Navigator based on the student's academic pathway. Check below to find out more about each pathway, the Pathway Navigator assigned to that pathway and to sign up for your Pathway Orientation. If you are undecided about which pathway is best for you, use Career Coach to discover majors and in-demand careers based on your interests.
How to Schedule a Pathway Orientation and/or advising Session
Pathway Navigators
Academic Advising
We can't wait to tell you about all the opportunities available at Gulf Coast State College! Did you know that academic advising is one of the keys to your success at GCSC? Our Pathway Navigators will give you the personal attention you deserve and help you explore your interests and career options. Step into a brighter future at Gulf Coast where you will learn the skills and gain the knowledge required for a successful and fulfilling career.
As a new student at Gulf Coast State College, you will meet with a Pathway Navigator to develop your academic plan. For in-person appointments, face masks are strongly recommended inside all college facilities to ensure the health and safety of the entire college community. Your Pathway Navigator will help you plan your first semester as you transition to college life.
During your first semester, you will be assigned to a faculty advisor according to your selected major or area of study. Your faculty advisor will work with you to complete your degree plan so that you know all the necessary requirements to graduate.