Program Snapshot
Academic Credential
Certificate
Academic Pathway
Business, Industry, Technology, Manufacturing
Advisor
Melanie Boyd
Instructor, Engineering Technology
850.769.1551, ext. 4051
mboyd@gulfcoast.edu

Academic Program Support Specialist
Jordan Hale
850.872.3848
jhale2@gulfcoast.edu

Visit the Business & Technology Website
Composite Fabrication and Testing, C.C.C.
Would You Like a Career in Composites Testing?
In this certificate program, students will develop an understanding of applied mathematics, semi-precision and precision measurement, safety, blueprint reading, materials and processes, fabrication and assembly knowledge, and skills related to advanced composites such as safety, matrices, fiber, basic design, layup methods, core materials, tooling and bonding and fastening.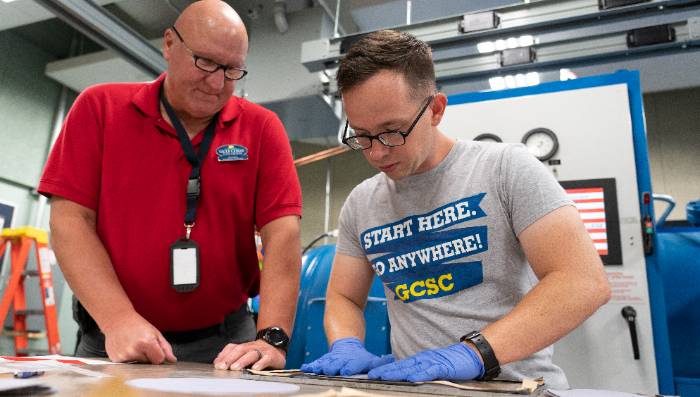 Composite Fabrication Testing Course Requirements
ETD1320C, Introduction to CAD
PMT2214C, Machining - Mill
PMT2250C, CNC Programming - Mill
PMT2254C, CNC Programming - Lathe
What will you do with a Composite Fabrication Testing Certificate
In this field, people find careers as:
Electrical and Electronic Equipment Assemblers
Non-Destructive Testing Specialist
Electrical and Electronic Equipment Assemblers
Gulf Coast alumni of this program have continued their education at:
University of Florida
Florida State University - Panama City
University of Central Florida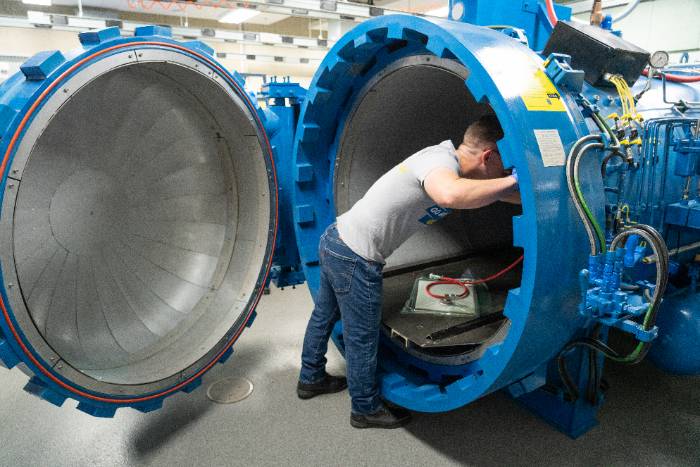 Are you ready to Get Started ?
Apply for Financial Aid & Scholarships
There are many options available to help you pay for college. Find out more about scholarships and financial aid at Gulf Coast State College.