Program Snapshot
Academic Credential
Associate in Arts (AA)
Average Time to Complete
2 yrs.
Academic Pathway
Business, Industry, Technology, Manufacturing
Advisor
Tonitta W. Sauls
Associate Professor
850.769.1551, ext. 5090
tsauls@gulfcoast.edu

Academic Program Support Specialist
Jordan Hale
850.872.3838
jhale2@gulfcoast.edu

Visit the Business & Technology Website
ACCESS THE PROGRAM ROADMAP
Computer Science, A.A.
Would You Like to Become a Computer Programmer?
The purpose of this transfer track is to provide students the opportunity to gain knowledge in the disciplines necessary for a career in computer science. A four year degree could lead to employment in an industrial or financial field, a government agency, a secondary college, or a university. Examples of employment include the development of software, working with robotics, the space industry, programming, sophisticated graphics such as animation and interior design, networking computers, and development of expert systems.
Students are encouraged to become familiar with the admissions requirements at the university they plan to attend. Some of the schools in Florida have a limited access to computer science. Students in these schools must achieve at least a 2.5 GPA in all college work attempted and must have completed the State of Florida Common Course Prerequisites with a grade of "C" or better in order to be considered for entrance.
Gulf Coast State College is here to help you build a solid foundation that will prepare you to continue your studies at a four-year institution. We offer the necessary prerequisites for the state of Florida University Baccalaureate Programs.
Meet Timothy & Randall, GCSC Alumni

"I saw the value of staying close to home and going to a highly ranked school."
Computer Science Program Course Requirements
ENC1101, English I
ENC1102, English II
Visual and Performing Arts
Philosophy/Religion
Literature
MAC2311, Calculus I
MAC2312, Calculus II
PHY2048, University Physics I
Biological Science
Behavioral Sciences
History
Government
PHY2048L, University Physics I Lab
PHY2049, University Physics II
PHY2049L, University Physics II Lab
COP1000, Introduction to Programming Logic
COP2224 or COP2250, Intro to C++ or Java Programming I
Electives
What will you do with a Computer Science Option?
In this field, people find careers as:
Computer and Information Systems Managers
Computer Hardware Engineers
Computer Science Teachers, Postsecondary
Gulf Coast alumni of this program have continued their education at:
University of Florida
Florida State University - Panama City
University of Central Florida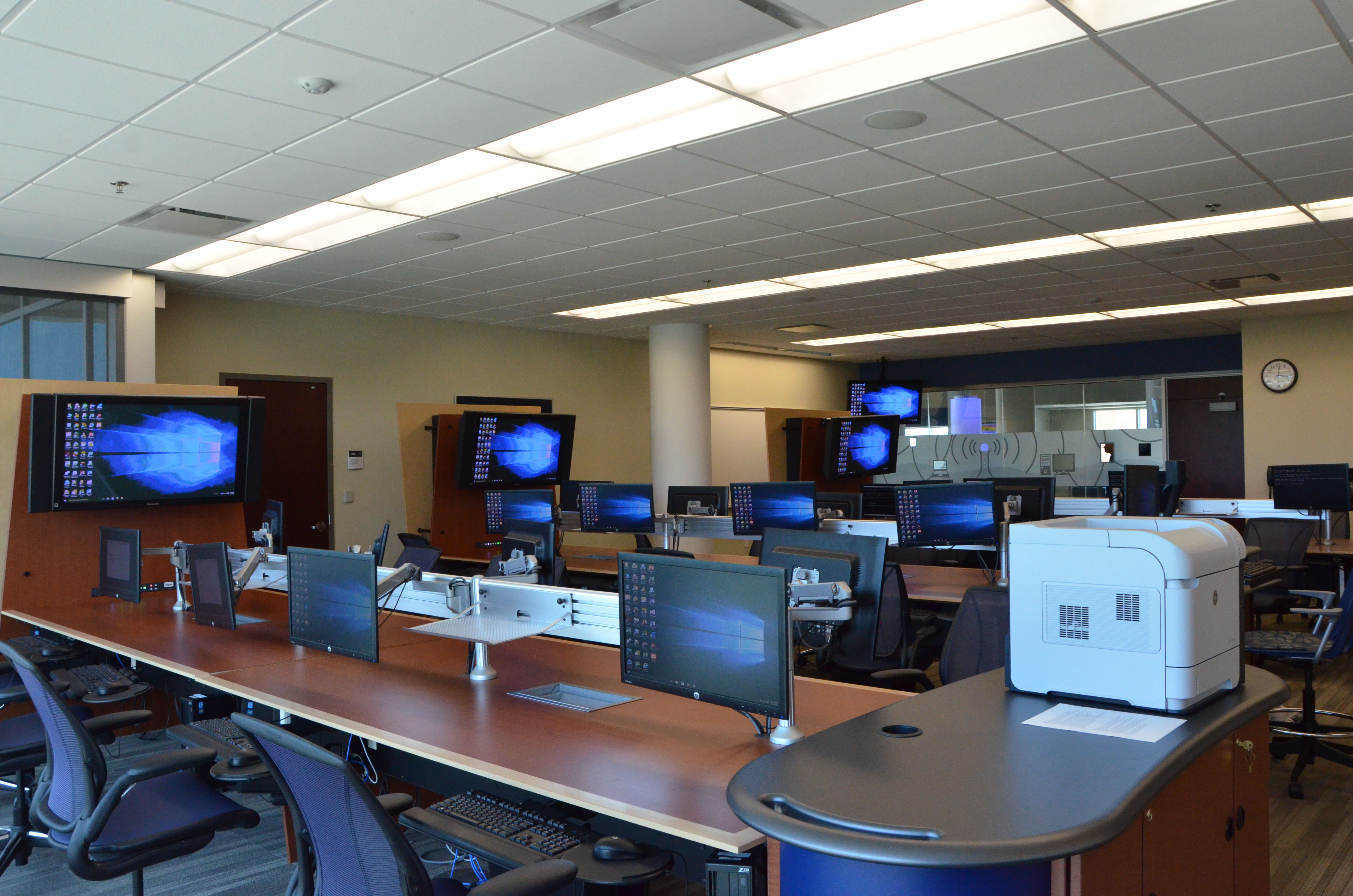 Advanced Technology Center Lab
You'll acquire the skills you need to be successful in Gulf Coast State College's Advanced Technology Center on our Panama City campus. Our state-of-the-art computer labs allow you to design, code and test in a dynamic, creative environment.
Are you ready to Get Started?
Apply for Financial Aid & Scholarships
There are many options available to help you pay for college. Find out more about scholarships and financial aid at Gulf Coast State College.