Program Snapshot
Academic Credential
Associate in Science (AS)
Average Time to Complete
2 yrs.
Academic Pathway
Business, Industry, Technology, Manufacturing
Advisor
Max Sisson PE, CDFM
Instructional Coordinator, Engineering Technology
850.769.1551 ext. 4012
msisson1@gulfcoast.edu

Academic Program Support Specialist
Jordan Hale
850.872.3838
jhale2@gulfcoast.edu

Track your progress Degree Audit
Engineering Technology - Alternative Energy, AS
Would You Like a Career in Alternative Energy?
This associate of science program will prepare students to meet the industry-specific skills needed for technicians in the new and emerging alternative and renewable energy fields, including occupational titles such as electrical technician, industrial engineering technician, solar photovoltaic installer and solar power plant technician, solar thermal installer and technician, energy auditor and smart grid technician. This program also provides supplemental training for persons previously or currently employed in occupations related to energy production, distribution, and storage.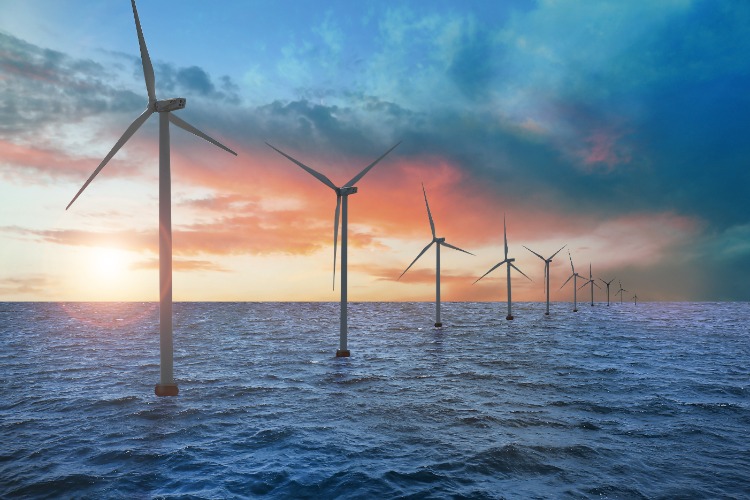 Engineering Technology - Alternative Course Requirements
Visual & Performing Arts or
Philosophy/Religion or
Literature
Physical Sciences or
Biological Sciences
American National Government or
United States History II and demonstrate Civic Literacy Competency
Electronics Courses
Energy Courses
A complete list of courses with descriptions can be found in the Catalog
What can you do with Engineering Technology - Alternative Energy?
In this field, people find careers as:
Project Engineer - Renewable Energy
Energy Procurement and Reliability Engineer
Engineer - Renewable Energy & Energy Systems
Process Engineer
Electrical Engineer
Manufacturing Engineer
Gulf Coast alumni of this program have continued their education at:
University of Florida
Florida State University - Panama City
University of Central Florida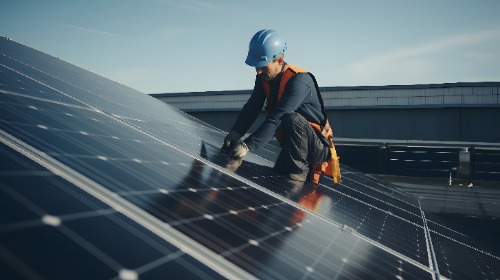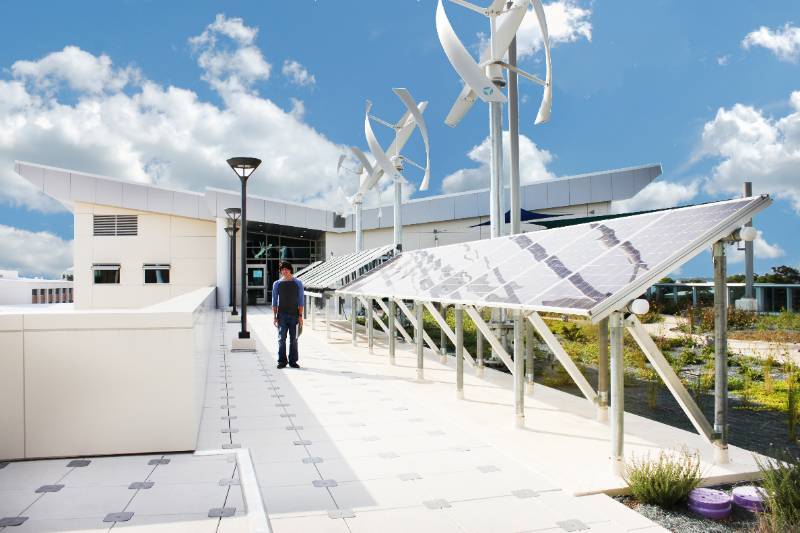 Solar Panels on roof of CHC/ATC building
Are you Ready to Get Started?
Apply for Financial Aid & Scholarships
There are many options available to help you pay for college. Find out more about scholarships and financial aid at Gulf Coast State College.