Program Snapshot
Academic Credential
Associate in Science (AS)
Average Time to Complete
2 yrs.
Academic Pathway
Business, Industry, Technology, Manufacturing
Advisor
Melanie Boyd
Instructional Coordinator, Engineering Technology
850.769.1551 ext. 4051
mboyd@gulfcoast.edu

Academic Program Support Specialist
Jordan Hale
850.872.3838
jhale2@gulfcoast.edu

Visit the Business & Technology Website
VISIT MY FACULTY PAGE
Engineering Technology - Digital Manufacturing, A.S.
Do You Want a Virtual Revolution?
The virtual is reality with an academic and professional career in Digital Manufacturing!
The purpose of this track is to prepare students for initial employment in various specialized areas of industry that use digital design and modeling, rapid prototyping, direct digital manufacturing and CNC machining technologies. Moreover, if you simply need to boost your knowledge and skills, this program will provide supplemental training for persons previously or currently employed in these occupations.
The 18 credit hour technical core has also been aligned with the standards of the Manufacturing Skills Standards Council. MSSC standards define the knowledge, skills, and performance needed for positions in manufacturing. After completing the technical core and General Education requirements, students are eligible to take the exam for MSSC Production Technician Certificate.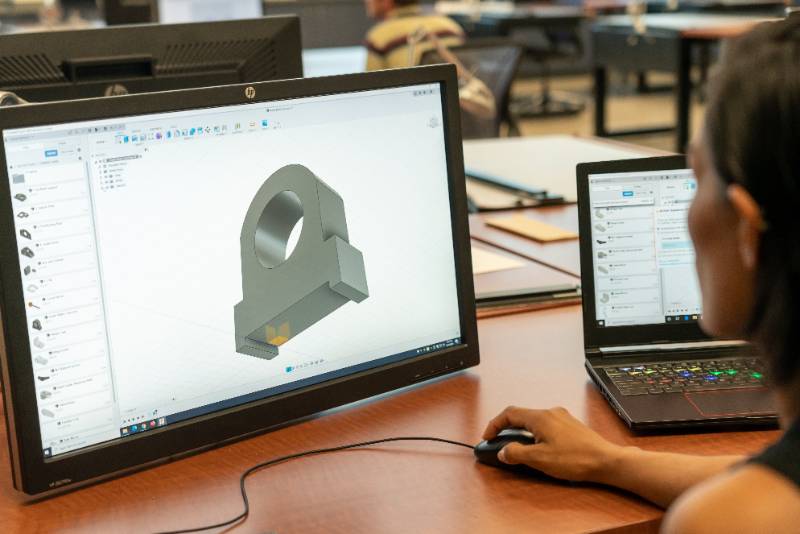 Engineering Technology - Digital Manufacturing Course Requirements
Select One:
Visual & Performing Arts
Philosophy/Religion
Literature
Select One:
Physical Sciences
Biological Sciences
POS2041, American National Government or AMH2020, United States History II and demonstrate Civic Literacy Competency
EET1084C, Introduction to Electronics
ETD1320C, Introduction to CAD
ETI1701, Industrial Safety
ETI2110, Intro to Quality Assurance
ETI1420, Manufacturing Process
ETI2001C, Applied Mechanics
ETD2383C, Intermediate CAD/CAE/CAM
ETD2384C, Advanced CAD/CAE/CAM
PMT2250C, CNC Programming I
PMT2254C, CNC Programming II
ETI2460C, Composites Fundamentals
ETI2464C, Advanced Composites
ETD2371C, Introduction to 3D Printing
ETD2372C, Advanced Rapid Prototyping
ETS2931, Special Projects in Computer Integrated Manufacturing
ETI1949, Manufacturing Internship
What can you do with Engineering Technology - Advanced Manufacturing?
In this field, people find careers as:
Manufacturing Engineer
Senior Validation Engineer
IT Director - Manufacturing System
Principal Software Engineer
Digital Product Marketing Manager
Compliance Engineer
Gulf Coast alumni of this program have continued their education at:
University of Florida
Florida State University - Panama City
University of Central Florida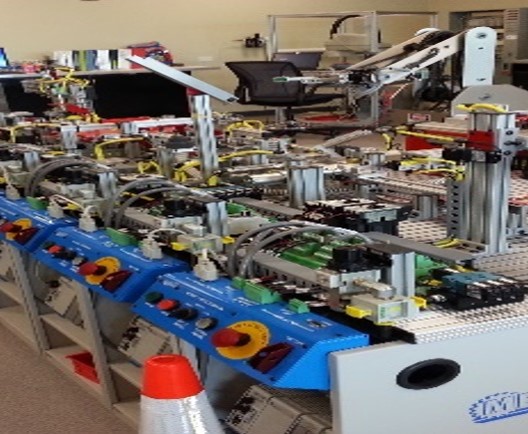 Advanced Technology Center Labs
You'll acquire the skills you need to be successful in Gulf Coast State College's Advanced Technology Center on our Panama City campus. Our high-tech labs and state-of-the-art equipment allows you to design in a dynamic, creative environment.
Are you Ready to Get Started?
Apply for Financial Aid & Scholarships
There are many options available to help you pay for college. Find out more about scholarships and financial aid at Gulf Coast State College.