Program Snapshot
Academic Credential
Associate in Science (AS)
Average Time to Complete
2 yrs.
Academic Pathway
Business, Industry, Technology, Manufacturing
Advisor
Mike Shekari
Director of the Technology Center for Emergency Response and UVS
850.769.1551, ext. 4051
ashekari@gulfcoast.edu

Academic Program Support Specialist
Jordan Hale
850.872.3838
jhale2@gulfcoast.edu

Visit the Business & Technology Website
Unmanned Vehicle Systems, A.S.
Are You Fascinated by Drones?
Unmanned vehicle technology has come a long way since the rovers landed on Mars. Today aerial drones regularly strike military targets; SpaceX lands rockets on drone ships in the middle of the ocean; and battlefield assist robots can carry injured soldiers away from danger.
In the air, on the ground, on the water or under its surface, new applications for unmanned vehicles are exploding, and Gulf Coast State College can prepare you to step into a job in this exciting field.
If you grew up with a remote in your hands and are interested in electronics, mechanics, drone technology and aerial systems, an associate degree in unmanned vehicle systems operations may be the beginning to your dream career.
No longer used just in the military, drones and other unmanned aerial vehicles now are being used in agriculture, environmental, public safety, marketing, and other industries. Unmanned vehicles are deployed for monitoring, tracking, mapping/surveying, photography and videography, detection and maintenance applications. Drones are especially popular for dangerous or tedious tasks, such as monitoring fires, tracking spills or inspecting runways.
A 2013 economic report by the Association for Unmanned Vehicle Systems International estimated more than 100,000 new jobs using unmanned aerial vehicle (UAV) technologies by 2025. Imagine yourself as a drone operator or operations administrator for an unmanned vehicle system.
Unmanned Vehicle Systems Operations Course Requirements
Select One:
Visual and Performing Arts
Philosophy/Religion
Literature
Select One:
MAC1105, College Algebra
MAC2311, Calculus with Analytical Geometry I
MGF1106, Mathematics for Liberal Arts
MGF1107, Survey of Mathematics
STA2023, Statistics
Select One:
Physical Science
Biological Science
POS2041, American National Government or AMH2020, United States History II and demonstrate Civic Literacy Competency
ENC2210, Technical Writing
CGS1570, Microcomputer Applications
EET1084C, Introduction to Electronics
ASC2560, Unmanned Vehicles and Systems
ASC2560L, Unmanned Vehicles and Systems Lab
ASC2561, Unmanned Vehicles and Systems Operations
ASC2561L, Unmanned Vehicles and Systems Operations Lab
ATT1100, Private Pilot Ground School
ATT1101, Private Pilot Applications
GIS2040, Introduction to Geographic Information Systems
GIS2030, Fundamentals of Remote Sensing
COP1000, Introduction to Programming Logic
COP2224, Introduction to C++ Programming
ETS1603, Introduction to Robotics
ETS2604, Robotics Applications
ETS2604L, Robotics Applications Lab (Capstone)
Choose 8 elective credits
ETD1320C, Introduction to CAD
DIG2200, Digital Video Fundamentals
ETD2371C, Introduction to 3D Printing
ASC2564, Unmanned Vehicle Systems Security
ASC2949, Unmanned Systems Practicum

What can you do with an Unmanned Vehicle Systems Operations Degree?
In this field, people find careers as:
Drone UAS pilots
Flight Operations Specialists
Electrical Engineer
Autonomous Systems Engineer
Gulf Coast alumni of this program have continued their education at:
Embry Riddle - Aeronautical University
Florida State University
Miami Dade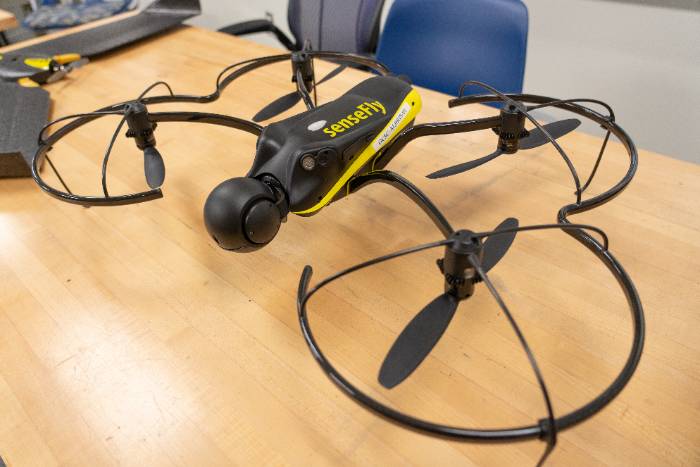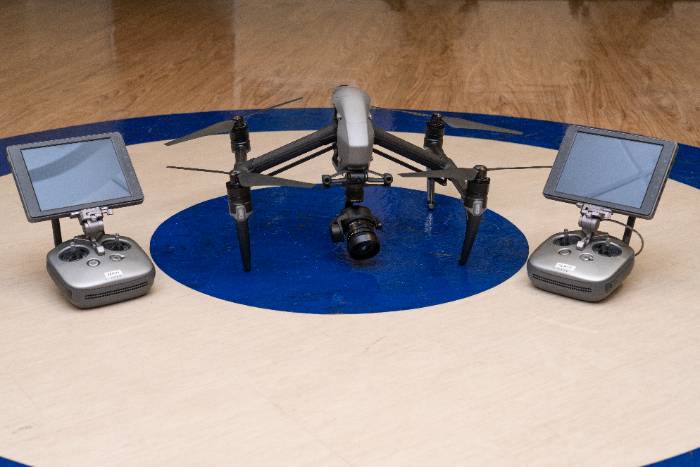 Are you ready to Get Started?
Apply for Financial Aid & Scholarships
There are many options available to help you pay for college. Find out more about scholarships and financial aid at Gulf Coast State College.