Program Snapshot
Academic Credential
Associate in Science (AS)
Average Time to Complete
2 yrs.
Academic Pathway
Health Sciences
Advisor
Miranda Stewart
Assistant Professor, Health Sciences
850.747.3244
mstewart@gulfcoast.edu

Academic Program Specialist
850.913.3311
Health SciencesGCSC@gulfcoast.edu

Track your progress Degree Audit
Map out your courses Degree Plan
Dental Hygiene, AS
Do You Know What a Person's Mouth Reveals About Them? Do You Want to be a Part of Promoting Good Health?
Besides helping someone have a more beautiful smile and fresher breath, a dental hygienist is often the first person encountered in a dental office who may note potential health problems just by looking into a person's mouth!
Inflammation in the mouth may signal inflammation in other parts of the body, including the cardiovascular system; periodontal disease and cardiovascular disease often go hand-in-hand. A close look into your mouth by a dental hygienist or a dentist may reveal diabetes or pre-diabetes, auto immune disorders, nutritional imbalance, thyroid disorder, inflammatory bowel disease, kidney disease, oral cancer, or a number of other health-related issues.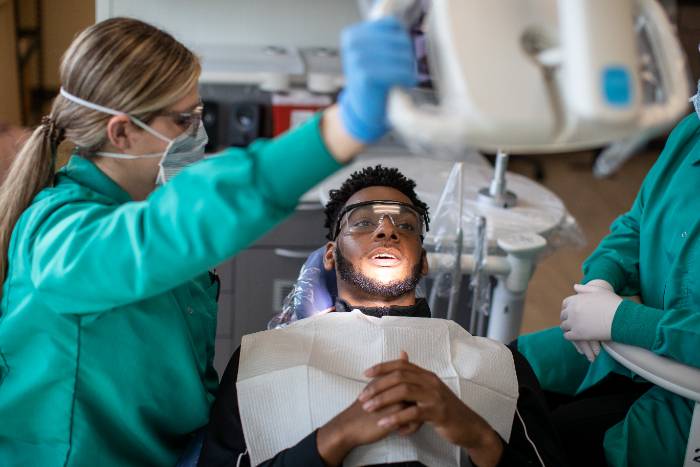 Dental Hygiene Course Requirements
Visual & Performing Arts or
Philosophy/Religion or
Literature
Select one from a list of Math courses
Psychology
American National Government or
United States History II and demonstrate Civic Literacy Competency
A complete list of courses with descriptions can be found in the Catalog
Dental Hygiene Information
Role of the Dental Hygienist
The Dental Hygienist is a licensed member of the dental health team, dedicated to helping patients maintain good oral health and preventing dental disease. Although the tasks performed by a hygienist vary from state to state, the primary functions are:
Remove calculus and plaque (hard and soft deposits) above and below the gum line
Assess and chart the teeth and oral structures
Expose, process and label dental radiographs
Provide oral hygiene instructions
Provide dietary analysis and counseling services
Educational Requirements
The two-year college curriculum is designed to provide the knowledge and skills necessary to meet the licensure and employment needs of the student. The curriculum includes content in general education, biomedical sciences, dental sciences, and dental hygiene science. APPLICANTS ARE ENCOURAGED TO COMPLETE AS MANY OF THE GENERAL EDUCATIONAL COURSES AS POSSIBLE PRIOR TO ACCEPTANCE INTO THE DENTAL HYGIENE PROGRAM. Refer to the general education sequence for the specific requirements.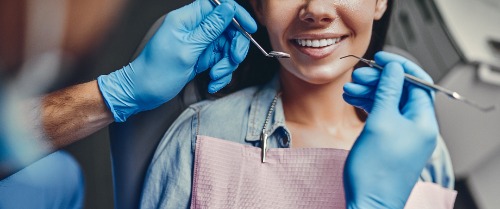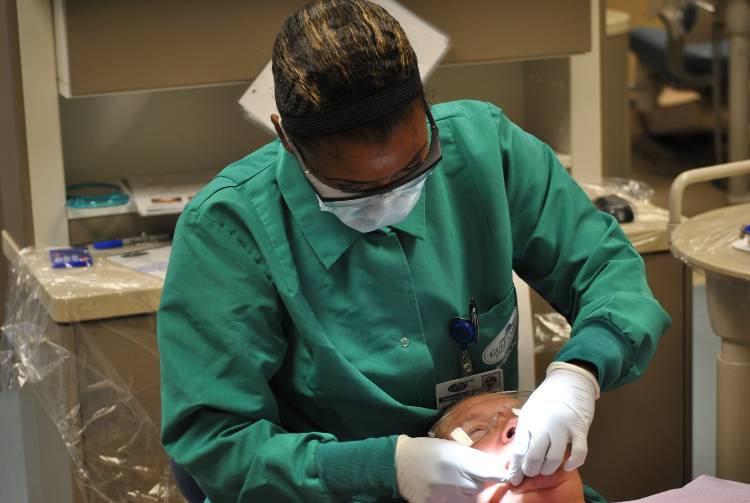 The faculty at Gulf Coast State College are like family to me now. I learned so much about Dental Hygiene from them. The clinical experiences during the program gave me the skills I needed to become a Registered Dental Hygienist!
- Lisa
Registered Dental Hygienist in a private dental practice
Are you ready to get Started ?
Apply for Financial Aid & Scholarships
There are many options available to help you pay for college. Find out more about scholarships and financial aid at Gulf Coast State College.