Program Snapshot
Academic Credential
Bachelors
Average Time to Complete
1 year
Academic Pathway
Health Sciences
Advisor
Dr. John Griggs
Instructional Coordinator, RN-to-BSN Nursing
850.769.1551 ext. 3262
jgriggs@gulfcoast.edu

Academic Program Specialist
Alyssa Evans
850.769.1551 ext. 3311
aevans@gulfcoast.edu

Fall/Spring Full-Time Track
RN to BSN
Take the Next Step Toward Nursing Leadership or Advanced Practice
The RN-BSN program is designed to empower Registered Nurses (RNs) with an associate's degree to excel in their nursing careers, pursue advanced education, and become a leader in nursing.
By earning a Bachelor of Science in Nursing (BSN), you can unlock numerous opportunities for career advancement and develop the skill set needed to grow as a nursing professional.
Upon completing our comprehensive curriculum, you will be awarded a BSN degree, equipping you to join graduate-level nursing programs in the state university system and programs nationwide. This degree acts as a gateway for pursuing master's or doctoral degrees in nursing.
Choose our RN-BSN program to earn your Bachelor of Science in Nursing (BSN), unlock career advancement opportunities, and pave the way for further academic achievements in the nursing profession. With our CCNE-accredited program, you can trust in the quality of education you'll receive at GCSC!
The Gulf Coast State College RN to BSN Student Handbook contains all program policies as well as curriculum information and Division of Health Sciences policies.
---

Apply to receive your BSN degree this fall at NO COST!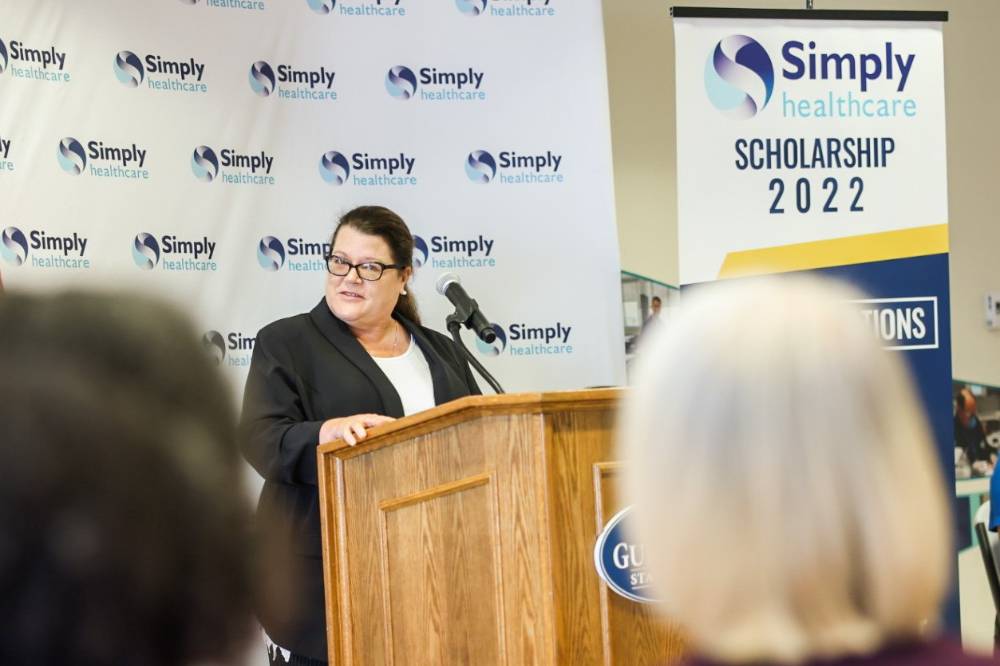 The Simply Health Scholars program will pay the cost of the BSN program (up to $10,000) for selected students in exchange for a commitment to practice as a nurse or health practitioner in Bay, Calhoun, Franklin, Gulf, Holmes, Jackson, or Washington counties in Florida for at least two years following graduation.
The deadline to apply is July 28, 2023.
---
The GCSC RN-BSN Program holds national accreditation from the Commission on Collegiate Nursing Education (CCNE), effective from October 16, 2019, for a remarkable 10-year period.
This accreditation solidifies our commitment to providing quality education and ensuring your success in the field of nursing.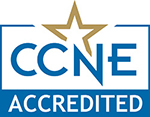 CCNE may be contacted at:
655 NW K Street, Suite 750
Washington, D.C. 20001
202.887.6791
ccneaccreditation.org/CCNE
BSN Course Requirements
ENC1101, English I
ENC1102, English II
Visual & Performing Arts
Philosophy/Religion
Literature
STA2023, Statistics
Approved College-level Math (MAC/MGF)
CHM1032, General, Organic, Biochemistry or higher level chemistry (CHM 1040 & 1045 are acceptable)
BSC2085, Anatomy and Physiology
PSY2012 or SYG2000, Psychology/Sociology
EUH1000 or 1001, Western Civilization
POS2041, American National Government
NUR3069, Advanced Health Assessment
NUR3119, Nursing Concepts and Theories
NUR3128, Pathophysiology
NUR3167, Research Process for Professional Nursing
NUR3895, Teaching and Learning for the Healthcare Professional
NUR3636C, Community Health
NUR3925, Symposium I
NUR4655, Multicultural Factors in Health
NUR4827C, Leadership and Management
NUR4925, Symposium II
NUR4837, Health Care Policy and Economics
NUR4847, Clinical Decision Making
NUR4945C, Nursing Capstone Practicum
Mission of the RN-BSN Program
It is the mission of the Gulf Coast State College (GCSC) Registered Nurse-Bachelor of
Science in Nursing (RN-BSN) program to serve as a bridge for the Associate degree or Diploma
Registered Nurse into advanced professional practice, leadership and management positions,
community health experiences, and other endeavors which will improve the quality of nursing
practice in our region and beyond. The academic and clinical practice enhancement of the local
nursing workforce and the advancement of nursing science are central to this mission.
What can you do with a BSN?
What jobs can you get with a Bachelor's Degree in Nursing?
Medical-surgical nurse
Critical care/ICU nurse
Emergency room nurse
Labor and delivery nurse
Operating room nurse/perioperative or scrub nurse
Gulf Coast alumni of this program have continued their education at:
University of Florida
University of Miami
Florida State University
BSN Students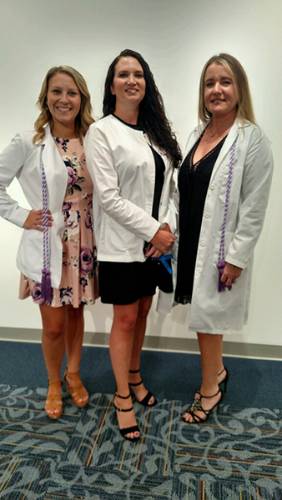 Winners of the Outstanding Clinical Project Award!
"Ariel Kemp, BSN, RN; Nicki Lanford, BSN, RN; & Amy Miller, BSN, RN- winners of the Outstanding Clinical Project Award for demonstrating leadership skills while impacting their community and potentially saving lives. " – Winners of the Outstanding Clinical Project Award!
$4,384
BSN classes
Cost of all BSN classes
75%
doctorally prepared faculty
Most nursing faculty have PHD degrees
25:1
small class size
Maximum Class Size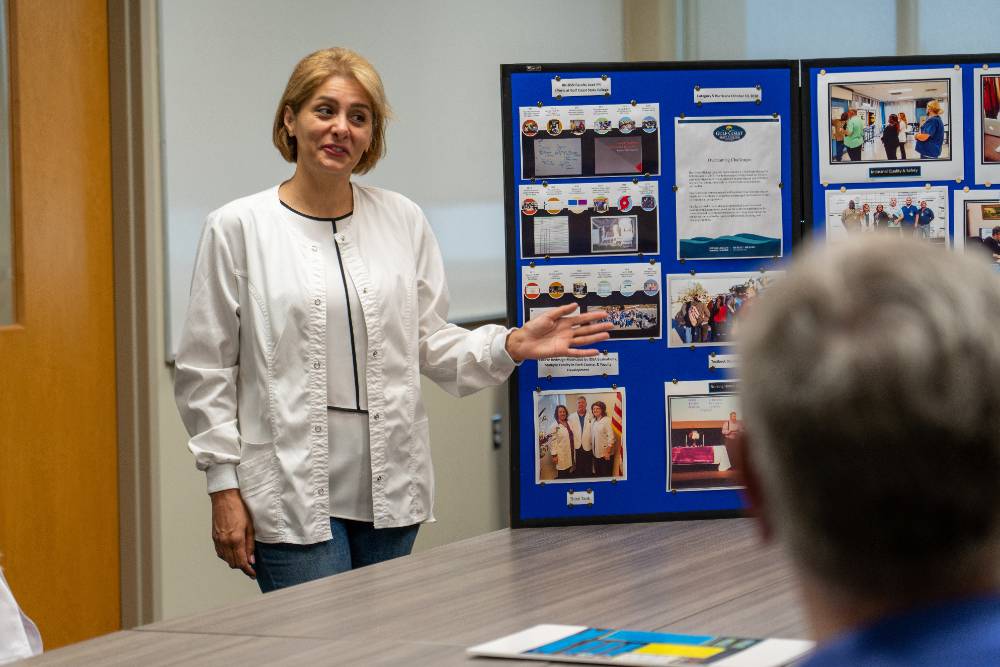 Are you ready to get Started ?
How to apply to the RN to BSN Nursing Program
In addition to the general application, you will need to review the application packet for the RN to BSN program. The packet includes a complete list of admission requirements and prerequisite course requirements.
Consult the Gulf Coast State College Catalog for specific program and course information.
The application process is competitive, please contact the program coordinator, to find out how to increase your chances for admission to the RN to BSN degree program.
Apply for Financial Aid & Scholarships
There are many options available to help you pay for college. Find out more about scholarships and financial aid at Gulf Coast State College.