Program Snapshot
Academic Credential
Associate in Science (AS)
Average Time to Complete
2 yrs.
Academic Pathway
Health Sciences
Advisor
Brittany Page, B.A.S., CST, CSFA
Coordinator, Surgical Services
850.769.1551 ext. 3551
bpage2@gulfcoast.edu

Academic Program Specialist
850.913.3311
Health SciencesGCSC@gulfcoast.edu

Track your progress Degree Audit
Map out your courses Degree Plan
Surgical Technologist, AS
Do you like Anatomy? Do You Like to Watch Surgery on TV?
Would you like to work in a unique environment?
As a member of the operating room team.
In a challenging fast paced environment that can change human lives. An emergency can occur anytime and no two human beings are alike so… it is never boring.
Every day is spent exploring the human body, becoming familiar with surgical techniques, procedures and treatments.
There is always something new every day. Technology and innovative changes are ongoing.
The Surgical Technologist works directly with the surgeon during surgery to complete the surgical procedure. Before an operation, you would set up the instruments and equipment. Ensure that both sterile and nonsterile equipment is assembled and adjusted to make sure it works properly. During the surgical procedure, you must know the surgical procedure, observe the conditions of the anatomy, pass instruments to the surgeon, anticipate the needs of the surgeon, and react quickly to emergencies by providing the appropriate supplies or equipment.
Surgical technologists can perform the scrub role; assistant circulator (identify, position, and prepare the patient for surgery), or second scrub role (maintain retraction, cut suture, manipulate the camera for minimal invasive surgery, or hold clamps applied by the surgeon). With further training the surgical technologist can become a first assistant.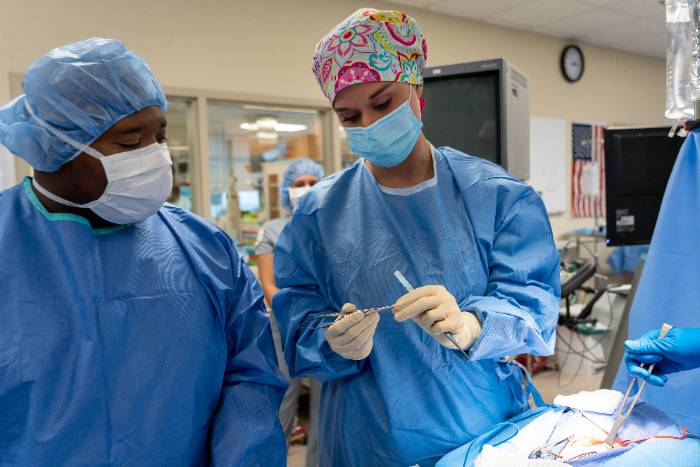 The professional association is the Association of Surgical Technologists (AST). Just prior to graduation, you will take the nationally recognized and accredited National Board of Surgical Technologists and Surgical Assistants (NBSTSA) surgical technology exam to become a board Certified Surgical Technologist (CST).
As you mature by gaining experience, you can opt to specialize in a particular field such as General Surgery, Trauma, Open Heart, Orthopedics, Gynecology/Obstetrics, Transplant, Robotic and/or Neuro Surgery. According to the U.S. Bureau of Labor Statistics, the median 2015 income was $44,330 and job growth in the field is expected to be much faster than average.
All programs are required to publish the approved Outcomes Assessment Exam (OAE) pass-rate from the program's most recently submitted Annual Report. Upon graduation, students take the National Board of Surgical Technologists and Surgical Assistants certification examination to become a Certified Surgical Technologist (CST).
Surgical Technology
School Year
CAAHEP Annual
Report Year
Certification
Pass Rate
NBSTSA National Average
8/1/2022 - 7/31/2023
2023
100%

*not published as of 2/15/2023

8/1/2021- 7/31/2022
2022
92%
71.6%
8/1/2020- 7/31/2021
2022
100%
70.6%
8/1/2019- 7/31/2020
2021
82%
73.7%
8/1/2018- 7/31/2019
2020
90%
64.4%

The Surgical Technology program is accredited by the Commission on Accreditation of Allied Health Education Programs (www.caahep.org) upon the recommendation of Accreditation Review Council of Education of Surgical Technology and Surgical Assisting.
CAAHEP is located at 9353 - 113th Street North, #7709, Clearwater, Florida 33775.
Commission on Accreditation of Allied Health Education Programs
9355 – 113th ST. N, #7709
Seminole, FL 33775
Phone: 727.210.2350
Fax: 727.210.2354
Contact via email: mail@caahep.org
Website: www.caahep.org
Surgical Services-Surgical Technologist Course Requirements
Visual & Performing Arts or
Philosophy/Religion or
Literature
Select One of a list of Math Courses
American National Government or United States History II and demonstrate Civic Literacy Competency
Medical Terminology
Orientation to Perioperative Services & Lab
Human Anatomy and Physiology Lab
Human Anatomy and Physiology II & Lab
Surgical Technology Courses
A complete list of courses with descriptions can be found in the Catalog
What can you do with a Surgical Services-Surgical Technologist Degree?
What jobs will you find with a degree in Surgical Services?
Go on to earn an associate degree in surgical services and then a bachelor degree in healthcare or business management.
Become a team leader in a specialty service such as orthopedics.
Move into management of a central sterile supply or inventory department.
Return to school to move into other related branches of medicine such as a surgical assistant, physician's assistant, registered nurse or physician.
Gulf Coast alumni of this program have continued their education at:
University of Florida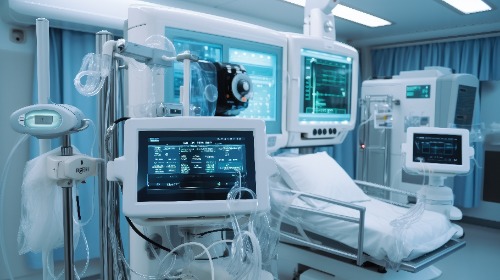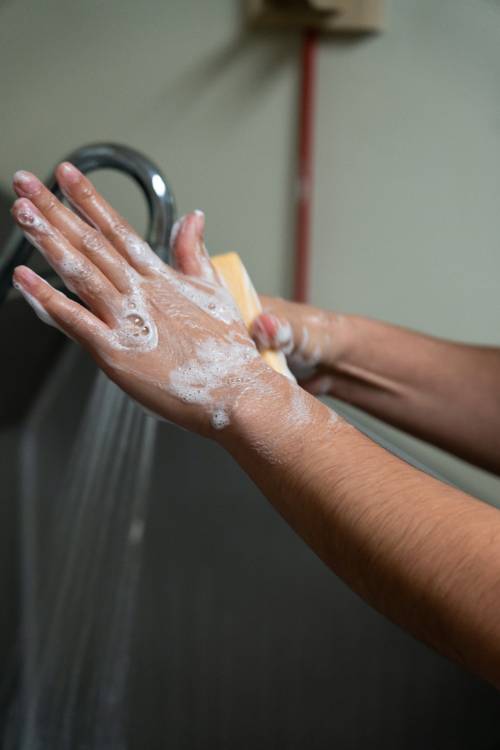 Surgical Labs
You'll acquire the skills you need to be a successful Surgical Technologist in Gulf Coast State College's state-of-the-art labs in the George C. Tapper Health Sciences Building on the Panama City campus.
Are you ready to get Started ?
Apply for Financial Aid & Scholarships
There are many options available to help you pay for college. Find out more about scholarships and financial aid at Gulf Coast State College.