Program Snapshot
Academic Credential
Associate in Arts (AA)
Average Time to Complete
2 yrs.
Academic Pathway
Humanities, Arts, Design, Communication
Advisor
Sandra Pugh
Associate Professor, Language and Literature
850.769.1551 ext. 2879
spugh@gulfcoast.edu

Senior Administrative Assistant
Max Weinmann
850.872.3870
jweinman1@gulfcoast.edu

Visit the Language & Literature Website
ACCESS THE PROGRAM ROADMAP
Speech, A.A.
Want to Master the Art of Public Speaking?
The purpose of this program is to prepare you for the art of public speaking. You will engage in critical thinking and apply principles of reasoning to your ideas, and to the ideas of others. The track includes the study and execution of significance to setting, audience and purpose.
Upon graduation you may work in communication-related fields. Earning your Associate in Arts degree in communication prepares you for professions in law, ministry, education, speech writing, management, lobbying and sales.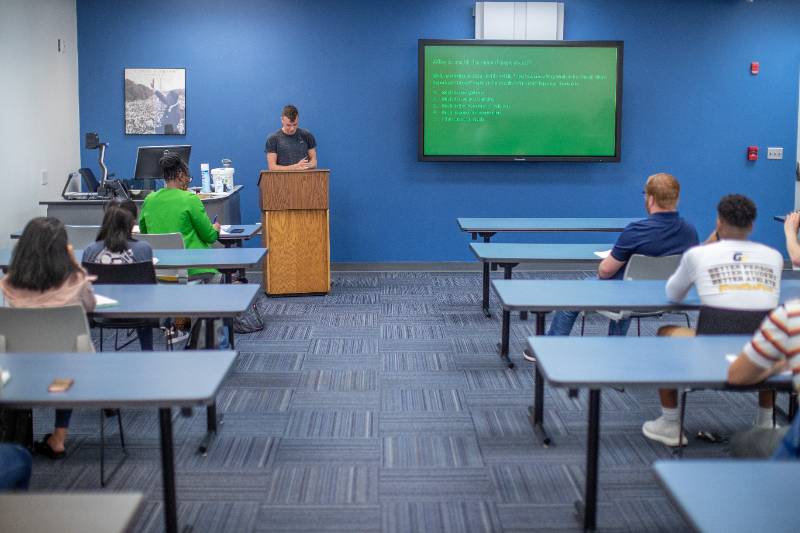 Speech Course Requirements
ENC1101, English I
ENC1102, English II
Visual and Performing Arts
Philosophy/Religion
Literature
Select 6 hours:
MAC1105, College Algebra
MAC2311, Calculus with Analytical Geometry I
MGF1106, Mathematics for Liberal Arts
MGF1107, Survey of Mathematics
STA2023, Statistics
Physical Science
Biological Science
Behavioral Sciences
History
Government
SPC1608, Introduction to Public Speaking

Select 21 hours:
Electives
Recommended Electives:
MMC1000, Survey of Mass Communication
What can you do with a Speech Degree?
In this field, people find careers as:
Spokesperson
Professor
Speech Writer
News Anchor
Politician
Religious Leader
Motivational Speaker
Gulf Coast alumni of this program have continued their education at:
University of Florida
Miami Dade College
Florida International University
Broward College
University of Central Florida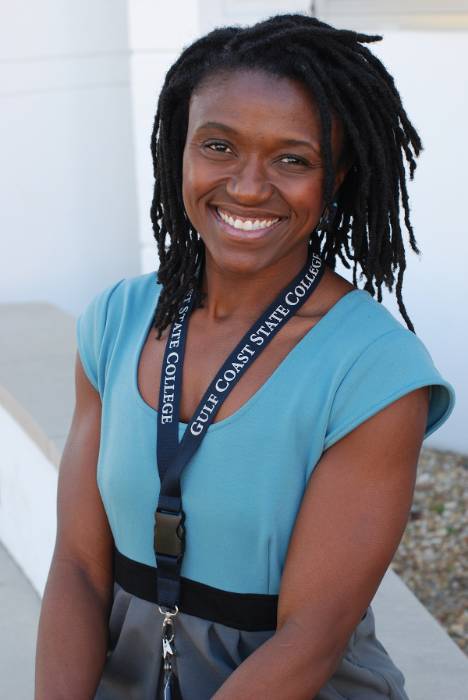 Meet Sandra Pugh
"
Many students are pleasantly surprised that they have such a fun time delivering speeches. Preparing and delivering speech presentations to a peer audience will further develop and enhance communication and critical listening skills. If you're willing to communicate with confidence and competence, you can affect change in the world. " – Assistant Professor of English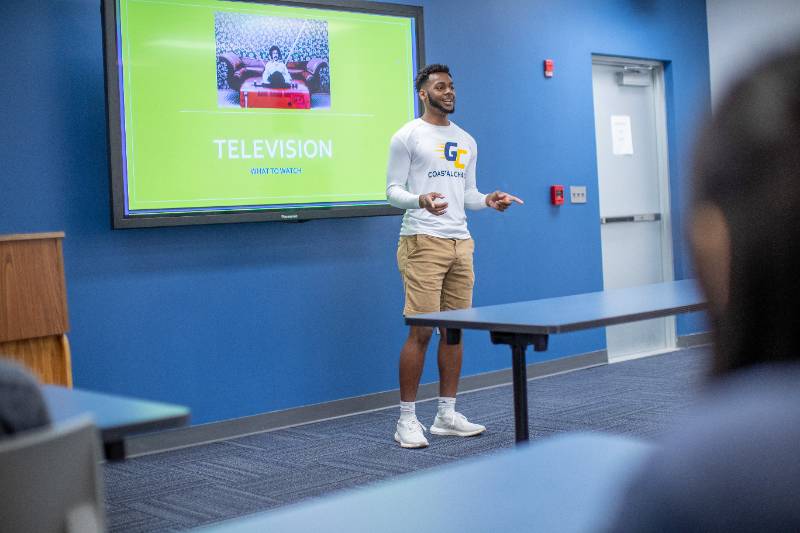 Are you ready to Get Started?
Apply for Financial Aid & Scholarships
There are many options available to help you pay for college. Find out more about scholarships and financial aid at Gulf Coast State College.