Program Snapshot
Academic Credential
Associate in Arts (AA)
Average Time to Complete
2 yrs.
Academic Pathway
Humanities, Arts, Design, Communication
Advisor
Dr. Jennifer McAtee
Chair, Division of Visual & Performing Arts
850.769.1551 ext 3887
jmcatee@gulfcoast.edu

Senior Administrative Assistant
Danyelle Alexander
850.872.3886
dalexand2@gulfcoast.edu

ACCESS THE PROGRAM ROADMAP
Theatre, AA
Do You Have a Passion for Theatre?
As a theatre student at GCSC you will have the opportunity to work on stage and behind the scenes. We will help you develop your craft and prepare you for transfer to university or for professional auditions and interviews. Write, direct, or perform in your own production as part of our award-winning student theatre organization, GCSC Players.
You will have the opportunity to work back stage on a national tour of a Broadway musical at the Marina Civic Center through our partnership with Bay Arts Alliance. Many of our current students get their first professional credits while studying at GCSC due to our strong professional relationships with Seaside Repertory Theatre and Emerald Coast Theatre Company.
Training the Theatre Artists of Tomorrow
What Does That Mean For You?
As a theatre student at Gulf Coast, you will receive a quality education with a focus on acting, directing, musical theatre, and technical theatre. Notable guest artists expand the instructional program each semester.
Out of the Classroom and Onto the Stage
You'll experience the theatre first hand by participating in productions in the 500-seat Amelia Center Theatre and in the intimate 75-seat Amelia Center Theatre Lab.
What About Real Work Experience?
Faculty help you create a career portfolio and prepare you for university and professional auditions. GCSC alumni work as performers, producers, stage managers and playwrights all over the country.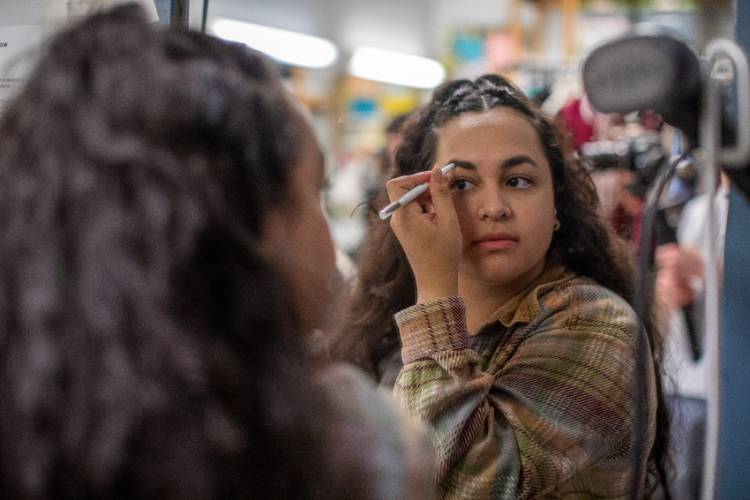 Theatre Course Requirements
ENC1101, English I
ENC1102, English II
THE2000, Understanding Theatre
Philosophy/Religion
Literature
Select 6 hours:
MAC1105, College Algebra
MAC2311, Calculus with Analytical Geometry I
MGF1106, Mathematics for Liberal Arts
MGF1107, Survey of Mathematics
STA2023, Statistics
Physical Science
Biological Science
Behavioral Sciences
History
Government
THE2305, Script Analysis
TPP2110, Acting I
TPP2111, Acting II
TPA1210, Stagecraft I
TPP2250, Introduction to Musical Theatre
TPP1700, Voice Techniques for the Theatre
TPP1500, Movement Techniques for the Theatre
THE1925, Play Production
TPA1290L, Technical Theatre Lab
What can you do with a Theatre Degree?
In this field, people find careers as:
Technical Director
Company Manager
Associate Artist
Associate Director of Marketing
Marketing Associate
Gulf Coast alumni of this program have continued their education at:
University of Florida
University of Miami
Florida State University
Troy University
University of Central Florida
Are you ready to Get Started?
Apply for Financial Aid & Scholarships
There are many options available to help you pay for college. Find out more about scholarships and financial aid at Gulf Coast State College.