Program Snapshot
Academic Credential
Certificate
Academic Pathway
Public Safety
Advisor
Daryl White
Associate Director, Criminal Justice and Law Enforcement Programs
850.769.1551, ext. 5613
dwhite6@gulfcoast.edu

Senior Administrative Assistant
Elizabeth Kelly
850.872.3878
ekelly@gulfcoast.edu

Public Safety Website
VISIT MY FACULTY PAGE
Correctional Officer, Certificate
Are You Interested in a Career as a Correctional Officer?
Inside a prison or jail, correctional officers are the front line. As a correctional officer you will enforce rules and regulations and maintain security. Your daily activities include the supervision of inmates, search inmates for contraband, settle disputes between inmates, and enforce discipline. Correctional Officers are the eyes and ears of any institution and must report crimes and prison violations when they are committed. Do you feel up to the challenge?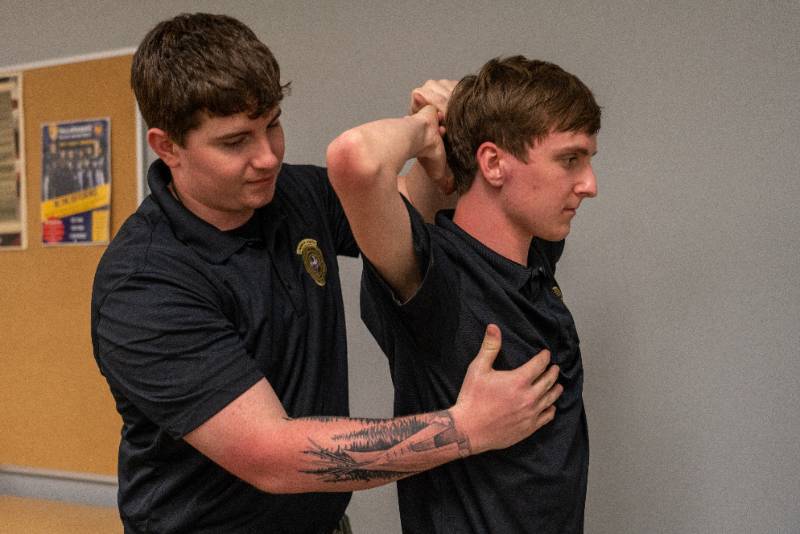 Correctional Officer Techniques
Correctional Officer Course Requirements
Correctional Officer Courses
Criminal Justice Courses
A complete list of courses with descriptions can be found in the Catalog
What can you do with a Correctional Officer Certificate?
Correctional officer jobs are available at the state and county levels.
The Florida Department of Corrections (FDC) today announced on April 1, 2016 that the agency seeks to hire more than 4,000 correctional officers statewide before July 1, 2017 to fill existing vacancies and account for projected turnover. A career in corrections offers the unique opportunity to serve and protect our state and communities while making a positive difference in the lives of Florida's inmates.
In addition to the Florida Department of Corrections, companies such as, GEO and CCA hire correctional officers in Florida.
There are 67 counties in Florida, and all have jails that need correctional officers.
Gulf Coast alumni of this program have continued their education at:
University of Florida
Florida State University - Panama City
University of Central Florida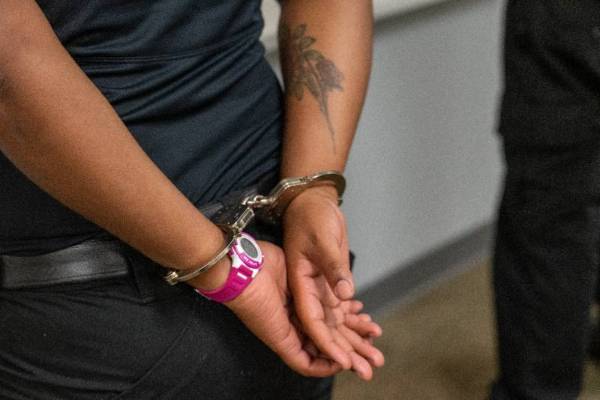 Who is Eligible to Apply for the Correctional Officer Certificate?
You must meet the following requirement in order to apply to the Correctional Officer Certification Program at Gulf Coast State College.
Admission requirements include the following:
Citizen of United States.
High School diploma or GED (transcript required).
Not discharged from Armed Forces under dishonorable conditions.
Good moral character and NOT have been convicted of a felony, or any misdemeanor involving lying or perjury.
Physical examination by a licensed physician, nurse practitioner or physician's assistant attesting capability of performing essential functions of the officer position
Submit to and pass background investigation that includes a fingerprint check.
Passing score on the Florida Basic Abilities Test.
Why Choose Gulf Coast State College to Earn Your degree?
You'll get a great education with one of the lowest tuition rates in the state.
With small class sizes and professors who care, you'll get the personal attention you deserve.
More than 90% of our graduates would recommend Gulf Coast State College to others.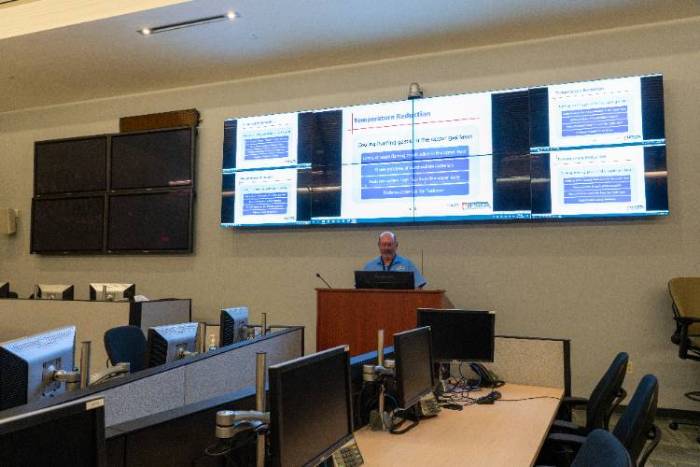 Classroom at North Bay
The college and Bay County public safety organizations share the top-notch Charles H. Abbott Public Safety Training Center.
Are you ready to Get Started?
Apply for Financial Aid & Scholarships
There are many options available to help you pay for college. Find out more about scholarships and financial aid at Gulf Coast State College.