Program Snapshot
Academic Credential
Certificate
Academic Pathway
Public Safety
Advisor
Ms. Liliana Zamora - RP, BS
EMS Program Director
850.769.1551 ext. 5632
lzamora@gulfcoast.edu

Senior Administrative Assistant
Victoria Byrd
850.7691551, ext. 5615
vbyrd1@gulfcoast.edu

Public Safety Website
VISIT MY FACULTY PAGE
Emergency Medical Technician, Certificate
Begin a Career as an Emergency Medical Technician
Why should I apply to the Emergency Medical Technician Certificate Program?
If you care about helping the sick and injured, don't want to sit behind a desk, and are looking for a job that is different everyday, then becoming an Emergency Medical Technician (EMT) is the job for you. You will start a career where everyday is the same and different at the same time. The EMT Program is the beginning level on the Emergency Medical Services (EMS) ladder. EMTs receive training in basic life support measures, patient assessment, cardiac arrest skills, oxygen therapy, shock prevention, bandaging, splinting, spinal immobilization, and vehicle extraction.
How long is the EMT Certificate Program?
The EMT program is a one semester twelve (12) credit hour program offered in the Fall, Spring, and Summer semesters.
Once completing the EMT program, students will have the opportunity to continue to the Paramedic program after receiving their EMT licensure and 6 months of hands on employment.
An Associate of Science Degree in Emergency Medical Services is also available. This option expands the EMT Program to 73 credit hours, which includes Paramedic and general education courses.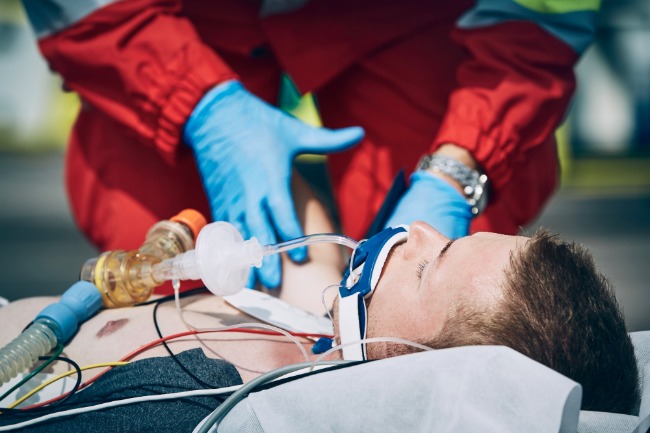 Emergency Medical Technician Course Requirements
A complete list of courses with descriptions can be found in the Catalog
Emergency Medical Technician Certificate Program Accreditation
The Gulf Coast State College EMT Program is accredited by the Florida Department of Health, Bureau of Emergency Medical Services.
What can you do with a Emergency Medical Technician Certificate?
EMT job responsibilities include:
Give CPR
Give oxygen
Administer glucose to diabetic patients
Help people who are having asthma attacks or allergic reactions
Extricate patients and prepare them for transport
The National Association of Emergency Medical Technicians describes four categories of emergency medical practitioners:
Emergency medical responders (EMRs)
Emergency medical technicians (EMTs)
Advanced emergency medical technicians
Paramedics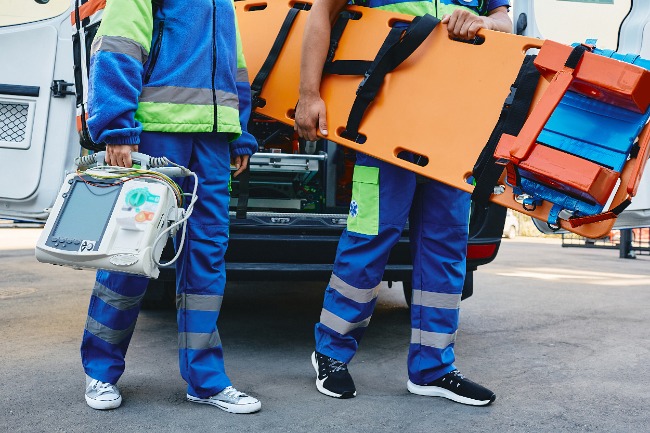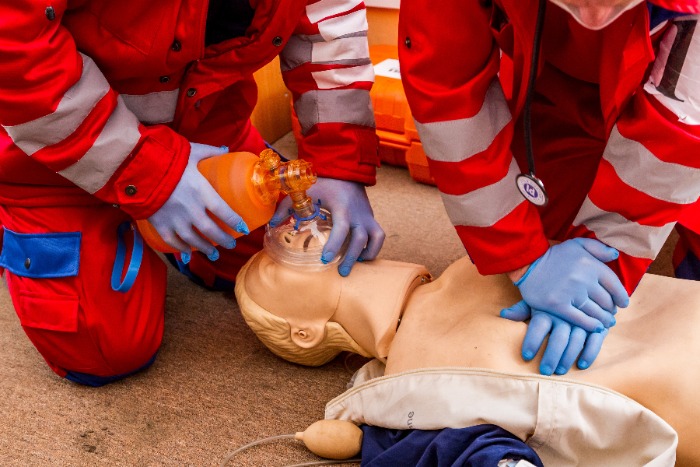 Emergency Medical Technician Lab
The EMT lab is located in the Public Safety/EOC Building on the North Bay Campus in Southport.
Are you ready to Get Started?
Apply for Financial Aid & Scholarships
There are many options available to help you pay for college. Find out more about scholarships and financial aid at Gulf Coast State College.