Program Snapshot
Academic Credential
Associate in Science (AS)
Average Time to Complete
2 yrs.
Academic Pathway
Public Safety
Advisor
Kevin Granberg
Coordinator, Fire Science Programs
850.769.1551 ext 5606
kgranberg@gulfcoast.edu

Senior Administrative Assistant
Victoria Byrd
850.769.1551 ext 5615
vbyrd1@gulfcoast.edu

Public Safety Website
Track your progress Degree Audit
Fire Science Technology, AS
Would You Like to Pursue Advancement to Fire Inspector or Fire Officer?
If you have enjoyed your time as a firefighter and are ready for the next step in your career, the Fire Science Technology AS program is for you. This program prepares you for advancement in the fire service. Your completion of the company officer courses leads to Fire Officer Certification or you can complete the inspection courses leading to Fire Inspector Certification.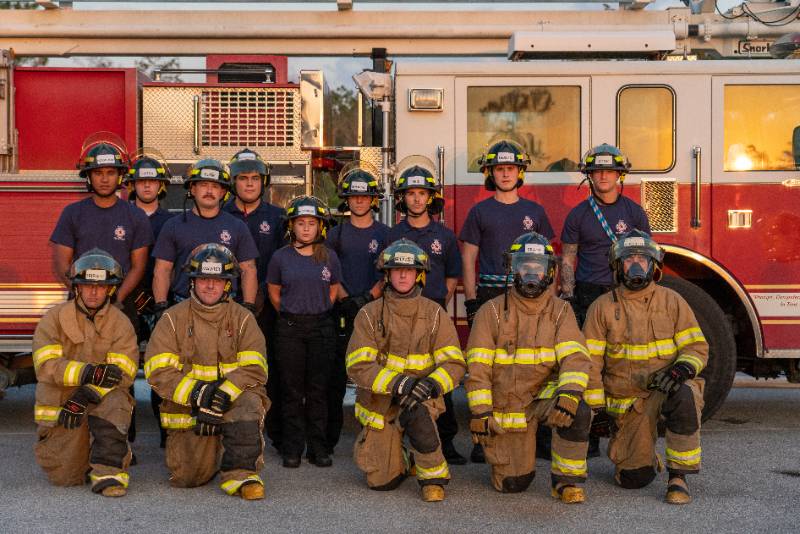 Fire Science Technology Requirements
Visual & Performing Arts or
Philosophy/Religion or
Literature
Select one from a list of Math courses
Physical Sciences or
Biological Sciences
Psychology or Sociology
American National Government or United States History II and demonstrate Civic Literacy Competency
Public Speaking
Fire Science Courses
Inspector Courses
Tactics Courses
Technical Electives
A complete list of courses with descriptions can be found in the Catalog
What can you do with a Fire Science Technology Degree?
In this field, people find careers as:
Fire Safety Inspector
Emergency Management Director
Fire-Prevention and Protection Engineer
Municipal Fire Fighter
Ambulance Driver and Attendant
Fire Fighter
Gulf Coast alumni of this program have continued their education at:
South Florida University
University of Florida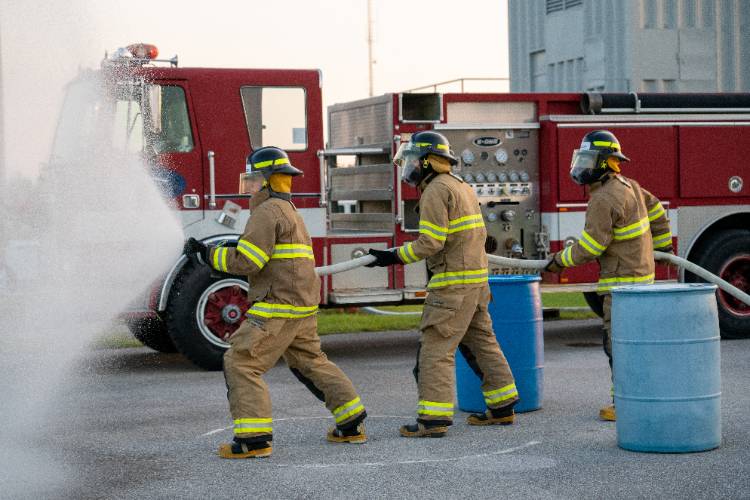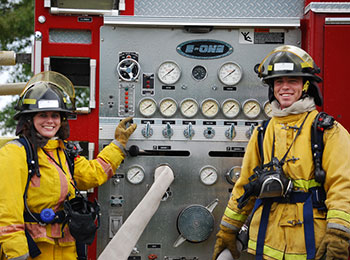 Fire Service Equipment and Labs
Our North Bay Campus has all the facilities necessary to develop the additional skills needed for advancement. Talk to the advisor today to see the variety of labs and simulations that will be used during your training at Gulf Coast State College.
Are you ready to get Started ?
Apply for Financial Aid & Scholarships
There are many options available to help you pay for college. Find out more about scholarships and financial aid at Gulf Coast State College.