Program Snapshot
Academic Credential
Associate in Arts (AA)
Average Time to Complete
2 yrs.
Academic Pathway
Science, Technology, Engineering & Math
Advisor
Linda Fitzhugh, Ph.D
Professor, Biology and Physical Science
850.769.1551 ext 2863
lfitzhugh@gulfcoast.edu

Senior Administrative Assistant
Kathy Bleday
850.8723851
kbleday@gulfcoast.edu

Track your progress Degree Audit
Map out your courses Degree Plan
Biology, AA
Take the Next Step Toward the Biology University Transfer Track Program
Do you want to become a doctor, veterinarian, dentist, or work in some other health related field? Or are you more interested in the natural environment and would like to become a biologist who works for agencies like the US Fish and Wildlife Service, NOAA-Fisheries, the Florida Department of Environmental Protection, or the Florida Fish and Wildlife Conservation Commission? If you answered yes to either question, then studying biology at Gulf Coast State College will help you prepare for these careers!
As our population ages, we will need more individuals working in health related fields. So if that is your interest, getting started in biology will help you realize your goals. If you are more interested in the natural environment, then now is the time to prepare for a career protecting our natural resources. As the baby boomers age out of the workforce, jobs will open up. A healthy environment supports a healthy economy, so we need people who know how to better manage our natural resources!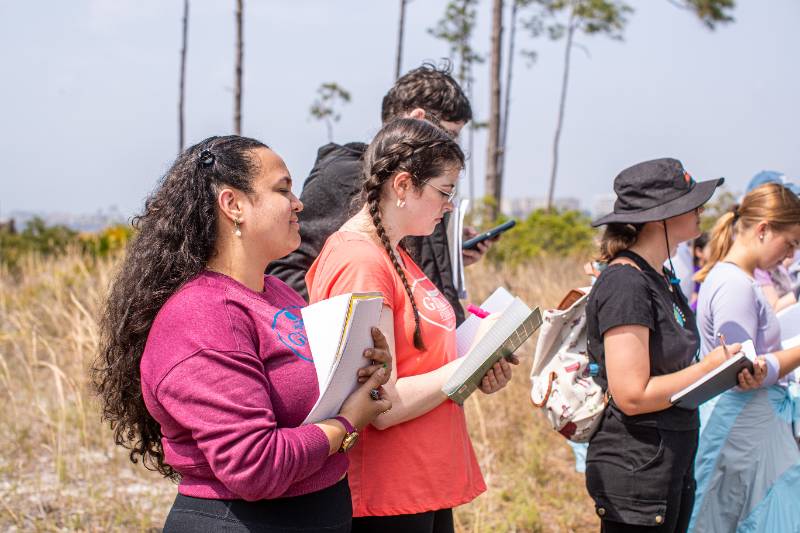 Biology Program Course Requirements
Visual and Performing Arts
Philosophy/Religion
Literature
Behavioral Sciences
History
Government
Biology Courses
Chemistry Courses
Elective
A complete list of courses with descriptions can be found in the Catalog
What can you do with a Biology AA Degree?
Who is Eligible for the Program?
Biological Technicians
Medical Scientists
Physician Assistants
Physicians and Surgeons
Zoologists and Wildlife Biologists
Gulf Coast alumni of this program have continued their education at:
University of Florida
Florida State University - Panama City
University of Central Florida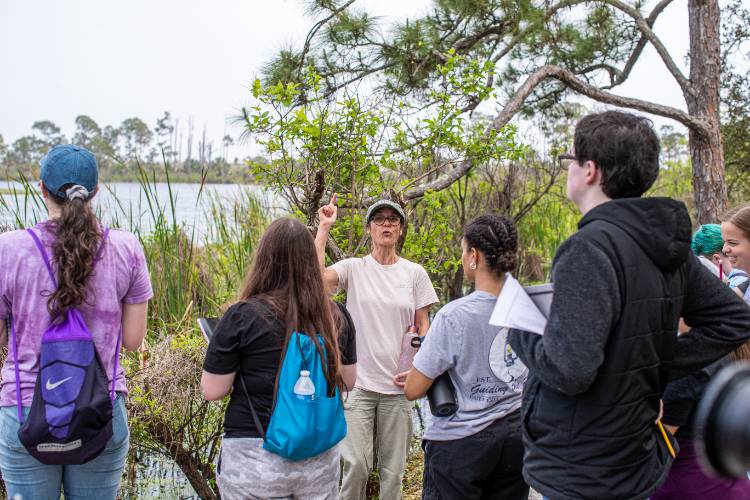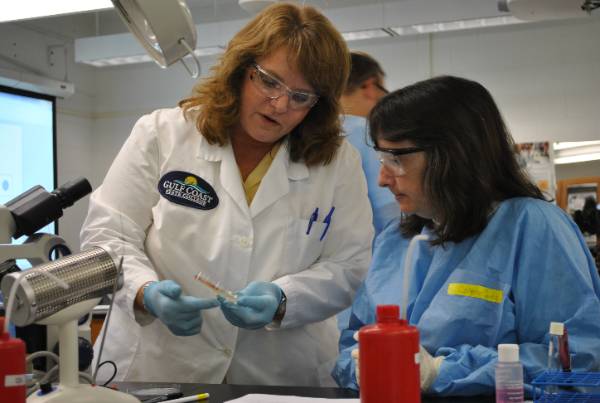 Quality Science Labs for Your Research
Use our science labs to work with fellow students and professors to accomplish exciting research.
Are you ready to Get Started with Biology?
Apply for Financial Aid & Scholarships
There are many options available to help you pay for college. Find out more about scholarships and financial aid at Gulf Coast State College.