Program Snapshot
Academic Credential
Associate in Arts (AA)
Average Time to Complete
2 yrs.
Academic Pathway
Science, Technology, Engineering & Math
Advisor
Jessica Edwards, PhD
Associate Professor, Chemistry
850.769.1551 ext 6020
jedwards8@gulfcoast.edu

Senior Administrative Assistant
Kathy Bleday
850.872.3851
kbleday@gulfcoast.edu

Track your progress Degree Audit
Map out your courses Degree Plan
Chemistry, AA
Take the Next Step Toward the Chemistry University Transfer Track Program
Congratulations, you have chosen a major which will challenge your talents and provide you important insight into the way the physical world works. There are many opportunities in academia, industry and government service to apply your knowledge and have a rewarding and successful career. This is an exciting time to become a chemist! Chemists are needed everywhere. No matter what your interest, there is a chemistry career for you. You can conduct research to develop new drugs and materials or to gain insights into biological and physical systems. You can develop new instruments capable of measuring 10-15 grams of material. You can ensure compliance with environmental regulations or detect evidence at crime scenes. Your analysis can ensure that industrial products are safe and meet their quality control specifications. These are only a few of the exciting careers in chemistry.
And, you'll be paid well. The Occupational Outlook Handbook reports the mean salary for a chemist is $74,720 per year.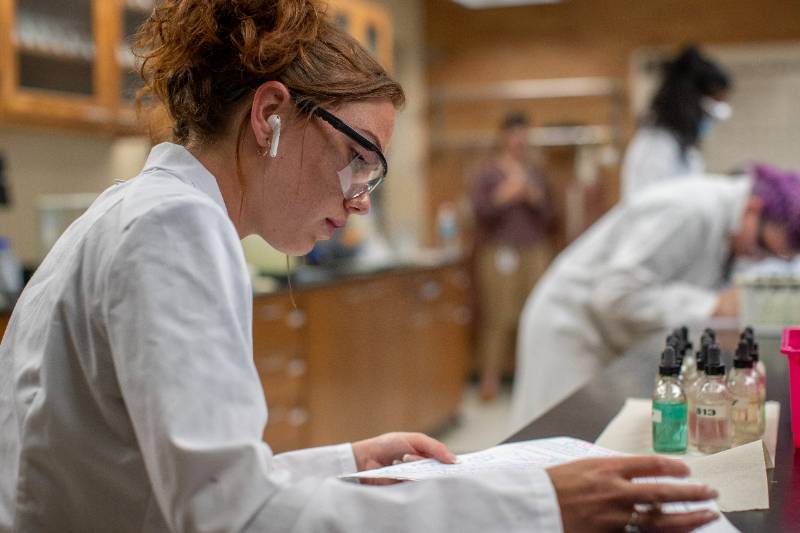 Chemistry Program Course Requirements
Visual and Performing Arts
Philosophy/Religion
Literature
General Chemistry
Biological Science
Behavioral Sciences
History
Government
Chemistry Courses
Physics Courses
Elective
A complete list of courses with descriptions can be found in the Catalog
What can you do with a Chemistry AA Degree?
In this field, people find careers as:
Hazardous waste chemist
Chemical technician
High school chemistry teacher
Pharmacologist
Laboratory manager
Chemical engineer
Forensic scientist
Gulf Coast alumni of this program have continued their education at:
University of Florida
Florida State University - Panama City
University of Central Florida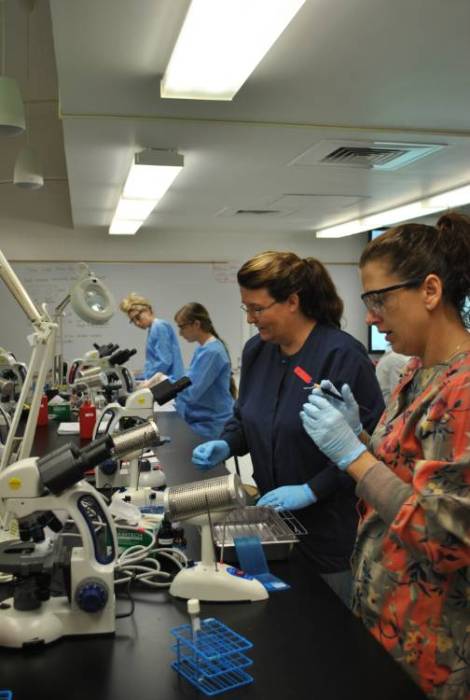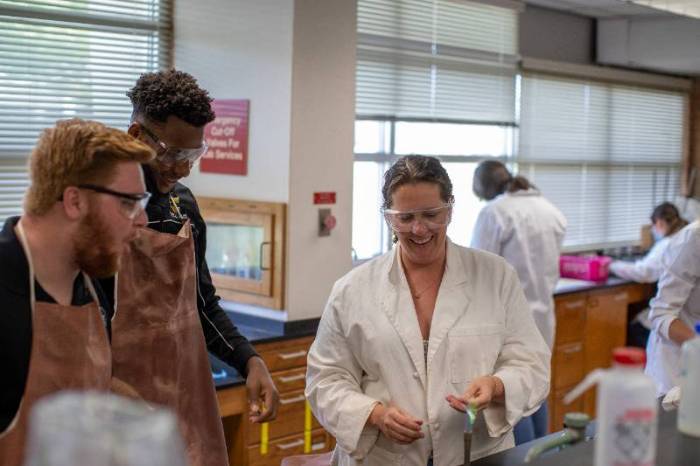 Quality Science Labs for Your Research
Use our science labs to work with fellow students and professors to accomplish exciting research.
Are you ready to Get Started with Chemistry?
Apply for Financial Aid & Scholarships
There are many options available to help you pay for college. Find out more about scholarships and financial aid at Gulf Coast State College.