Program Snapshot
Academic Credential
Associate in Arts (AA)
Average Time to Complete
2 yrs.
Academic Pathway
Science, Technology, Engineering & Math
Advisor
Dr. Linda Fitzhugh
Professor of Biology
850.769.1551, ext 2863
lfitzhugh@gulfcoast.edu

Senior Administrative Assistant
Kathy Bleday
850.872.3851
kbleday@gulfcoast.edu

Visit the Natural Sciences Website
ACCESS THE PROGRAM ROADMAP
Entomology Option, Liberal Arts A.A.
Do You Have a Passion for Entomology?
Do you secretly like bugs? Do you collect them or photograph them or read about their fantastically complex lives? If you are like Chris, one of our former students who collected black widow spiders on the weekends because he was fascinated by them, then entomology is for you. When Chris first started at Gulf Coast State College he did not know you could study insects and make a living. Well you can. So start your entomology career with us!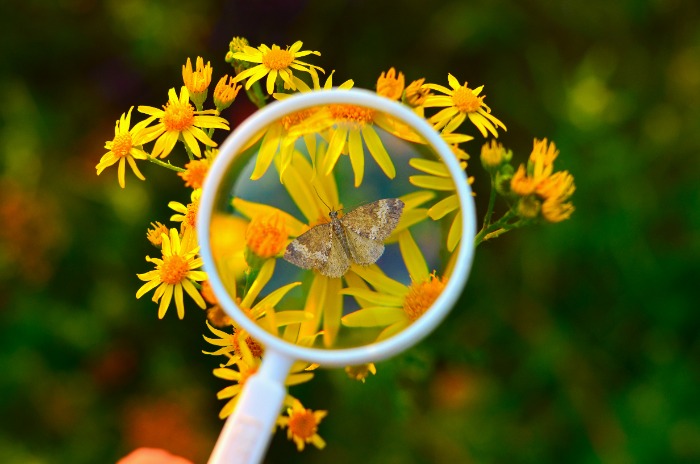 Entomology Course Requirements
ENC1101, English I
ENC1102, English II
Visual and Performing Arts
Philosophy/Religion
Literature
STA 2023, Statistics
MAC1114, Trigonometry
CHM1045, General Chemistry
BSC2010, Biology for Science Majors I
Behavioral Sciences
History
Government
BSC2010L, Biology for Science Maj. I Lab
BSC 2011, Biology for Science Majors II
BSC2011L, Biology for Science Maj. II Lab
MAC2311, Calculus I
CHM1045L, General Chemistry Lab
CHM1046, Chemistry with Qual. Analysis
CHM1046L, Chemistry with Qual. Anal. Lab
PHY2053, College Physics I
PHY2053L, College Physics I Lab
ECO2023, Economics, Micro

Electives
What can you do with an Entomology A.A. Degree?
In this field, people find careers as:
Laboratory Scientist
Horticulture Associate
Agriculture Specialist
Wildlife Biologist
Entomologist
Gulf Coast alumni of this program have continued their education at:
Florida State University
University of West Florida
University of Florida