Program Snapshot
Academic Credential
Associate in Arts (AA)
Average Time to Complete
2 yrs.
Academic Pathway
Science, Technology, Engineering & Math
Advisor
Alex Haruk, PhD
Advisor, Pharmacy
850.769.1551 ext. 2856
aharuk@gulfcoast.edu

Senior Administrative Assistant
Kathy Bleday
850.872.3851
kbleday@gulfcoast.edu

Track your progress Degree Audit
Map out your courses Degree Plan
Pharmacy, AA
Do You Have a Passion for Pharmacy?
Have you ever looked at the insert accompanying a prescription drug and wondered how the drug was synthesized? Have you looked at the structure of a drug and wondered how the structure was even determined? Are you curious about the mode of drug action? Have you ever wondered why some drugs are addicting and some are not? Have you ever wondered about the difference between a prescription drug and its over-the-counter analog? If you have ever wondered about these things, then maybe you should consider a career in pharmacy.
Pharmacists play a key role in helping patients feel better and get well as quickly as possible. Pharmacists can be instrumental in improving the health of patients by choosing the best medicines and helping to avoid side effects. There are often multiple medications available on the market to treat a single disease or ailment. Pharmacists work with prescribers to determine the best drug- and non-drug therapy for a patient's particular illness, age, gender, health, etc. Pharmacists screen patients for drug allergies and adverse drug effects.
Since pharmacies are often located within a residential community and in common shopping places like grocery stores, pharmacists are generally considered the most accessible member of the healthcare team. Patients can often visit their local pharmacist to seek advice about the medications they are taking without making an appointment. Pharmacists may also provide other services such as immunizations, asthma care, blood pressure monitoring services, cholesterol screening, diabetes disease management, smoking cessation consultation, bone density scans for osteoporosis screening, anticoagulation management clinics and more.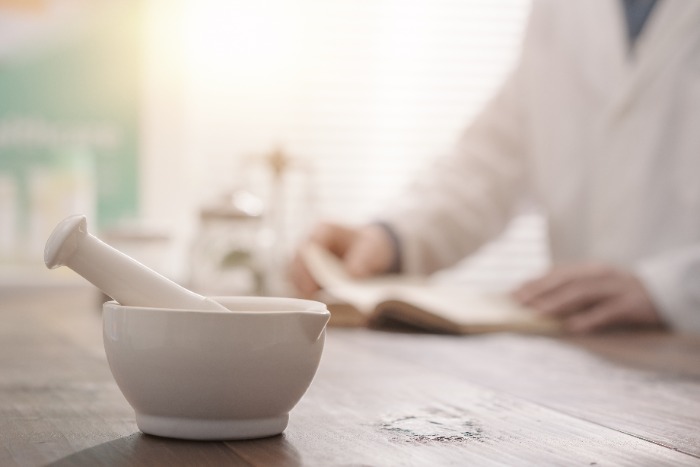 Pharmacy Course Requirements
Visual and Performing Arts
Philosophy/Religion
Literature
Pre-Calculus Algebra
Calculus I
Behavioral Sciences
History
Government
Biology Courses
Chemistry Courses
Physics Courses
A complete list of courses with descriptions can be found in the Catalog
What can you do with an Pharmacy AA Degree?
In this field, people find careers as:
Pharmacists
Medical and Health Services Managers
Medical Scientists, Except Epidemiologists
Pharmacogenomics
Gulf Coast alumni of this program have continued their education at:
University of Florida
Florida A & M University
University of South Florida

Are you ready to Get Started?
Apply for Financial Aid & Scholarships
There are many options available to help you pay for college. Find out more about scholarships and financial aid at Gulf Coast State College.