Program Snapshot
Academic Credential
Associate in Arts (AA)
Average Time to Complete
2 yrs.
Academic Pathway
Science, Technology, Engineering & Math
Advisor
Carl Kleinschmidt
Coordinator, Aquatics & Wellness
850.872.3832
ckleinschmidt@gulfcoast.edu

Senior Administrative Assistant
Joshua Nichols
850.769.1551 ext. 3831
jnichol10@gulfcoast.edu

ACCESS THE PROGRAM ROADMAP
Sports Medicine Athletic Trainer, AA
Would You Like to Work One-On-One with Athletes to Keep Them in Their Best Physical Shape?
Are you interested in the medical field and how it applies to athletes? Do you get excited thinking about working with sports teams and individual athletes in diagnosing, preventing and caring for various bone and muscle injuries? Sports medicine athletic training could be the program designed for you!
As an athletic trainer, you can work in various educational settings such as schools, universities, hospitals, fitness centers or with professional teams.
This specific option will prepare you to enter upper‐division studies in sports medicine and athletic training. We offer the necessary prerequisites for Florida University Baccalaureate Programs. The completion of a four-year program will prepare you to work with injury prevention and recognition, immediate care, rehabilitation, health care management and professional development in a sports medicine environment. Students pursuing the athletic training option are required to pass The National Athletic Trainers' Association Board of Certification (NATABOC).
If you're interested in using this program to gain admission to medical school, you should consult the medical advisor to determine the appropriate sequence of courses.
It is strongly recommended that you are familiar with the admission requirements of the university you plan to attend.
Sports Medicine/Athletic Trainer Program Course Requirements
ENC1101, English I
ENC1102, English II
Visual and Performing Arts
Philosophy/Religion
Literature
STA2023, Statistics
MAC1114, Plane Trigonometry
CHM1045, General Chemistry (or higher level)
BSC2010, Biology for Science Majors I
Behavioral Sciences
History
Government
BSC2010L, Biology for Science Majors I Lab
BSC2085, Anatomy and Physiology I
BSC2085L, Anatomy and Physiology I Lab
BSC2086, Anatomy and Physiology II
BSC2086L, Anatomy and Physiology II Lab
CHM1045L, General Chemistry Lab
PHY2053, College Physics I
PHY2053L, College Physics I Lab
HUN1201, Principles of Nutrition
MAC1140, Precalculus Algebra
Select 4 hours:
Electives
What can you do with a Sports Medicine/Athletic Trainer Degree?
In this field, people find careers as:
Exercise Physiologists
Athletic Trainers
Exercise Trainers and Group Fitness Instructors
Sports Camp Counselor
Gulf Coast alumni of this program have continued their education at:
Florida International University
University of Florida
University of Miami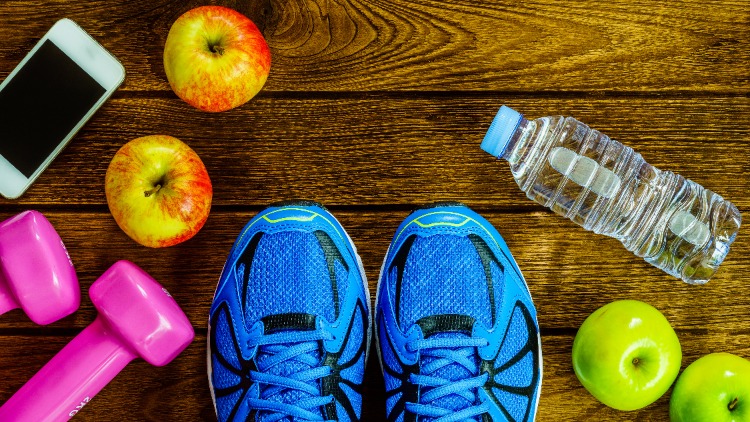 Are you ready to Get Started?
Apply for Financial Aid & Scholarships
There are many options available to help you pay for college. Find out more about scholarships and financial aid at Gulf Coast State College.