Biology Education, AA
Do You Enjoy Helping Others and Doing Scientific Research?
Do you like helping others? Would you like a career teaching biology and working in labs with students? Science educators are in high demand! And, they have a dynamic career engaging young people in the various science disciplines. In this career, you have the opportunity to examine the flora and fauna of an ecosystem, explore chemical reactions of various materials, and design projects using force, gravity, electricity, and light. Biology teachers are in high demand in high schools and colleges throughout the country. Your career path includes teaching and research options in variety of settings.
According the Bureau of Labor Statistics, the median salary for a science educator was over $59,000 in 2017! There is a 8% job growth estimate for high school teachers and 15% for postsecondary teachers between 2016-2026.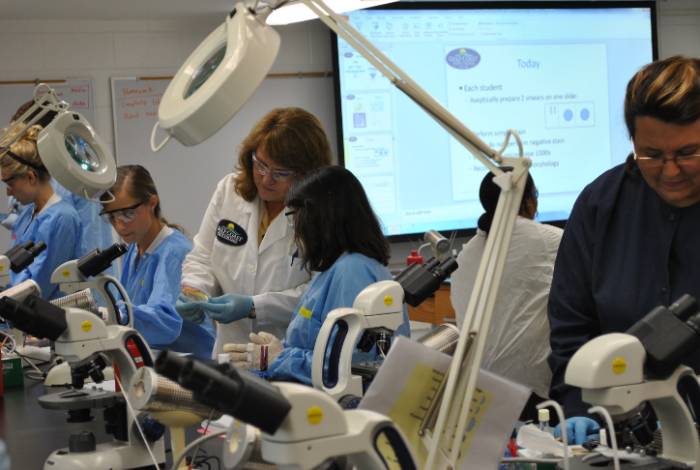 Biology Education Program Course Requirements
Visual and Performing Arts
Philosophy/Religion
Literature
Pre-Calculus Algebra
Trigonometry
Physical Science
Biology for Science Majors I
Psychology/Sociology
Western Civilization
American National Government
Education Courses
Public Speaking
Biology for Scienc Majors Courses

Students must select one from a list of physical science courses.
A complete list of courses with descriptions can be found in the Catalog
What can you do with a Biology Education AA Degree?
In this field, people find careers as:
Academic Researcher
Biotechnologist
Higher Education Lecturer
Marine Biologist
Microbiologist
Pharmacologist
Gulf Coast alumni of this program have continued their education at:
University of Florida
University of South Florida
Florida State University
The University of Tampa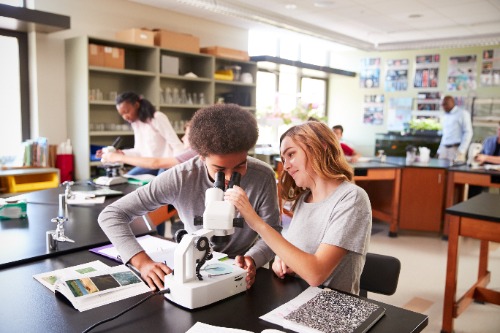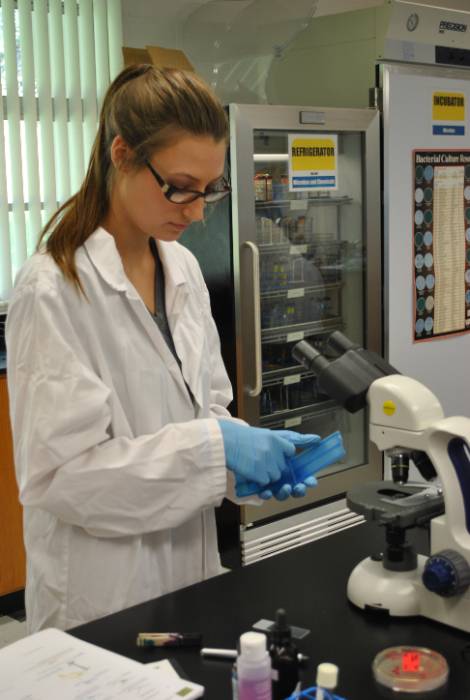 Quality Science Labs for Your Research
Use our science labs to work with fellow students and professors to accomplish exciting research.
Are you ready to Get Started?
Apply for Financial Aid & Scholarships
There are many options available to help you pay for college. Find out more about scholarships and financial aid at Gulf Coast State College.