Program Snapshot
Academic Credential
Associate in Arts (AA)
Average Time to Complete
2 yrs.
Academic Pathway
Social, Behavioral, Education
Advisor
Carl Kleinschmidt
Coordinator, Aquatics & Wellness
850.872.3832
ckleinschmidt@gulfcoast.edu

Senior Administrative Assistant
Joshua Nichols
850.769.1551 ext. 3831
jnichol10@gulfcoast.edu

ACCESS THE PROGRAM ROADMAP
Physical Education, AA
Do You Have a Passion for Physical Education?
Would you like to educate young people about physical fitness, exercise, and general health? If you're interested in becoming an educator and instructing students about physical fitness, Gulf Coast State College can you help you prepare for a career in physical education.
The purpose of this transfer track is to prepare you for a career in teaching physical education in grades K ‐ 12 or other related fields such as sports business specialization, fitness management specialization, coaching specialization, and athletic training specialization. You are encouraged to be familiar with the admissions requirements at the university you plan to attend. You may have additional requirements for admission to a teacher‐preparatory program. Please contact a GCSC adviser or the transfer institution for further guidance.
The state of Florida requires a thorough background check by the Florida Department of Law Enforcement prior to students entering the classroom for observations. The college requires the submission of written verification of approved and completed background checks before students may complete on‐site course requirements. Student doing observations in school systems must go to the district in which they will do their observations and comply with the requirements of that system. The students will be required to pay a fee for the cost of the background check.
Based on the U.S. Bureau of Labor Statistics, the median annual wage for high school teachers was $57,200 in May 2015 and $54,500 for kindergarten and elementary teachers in May 2015.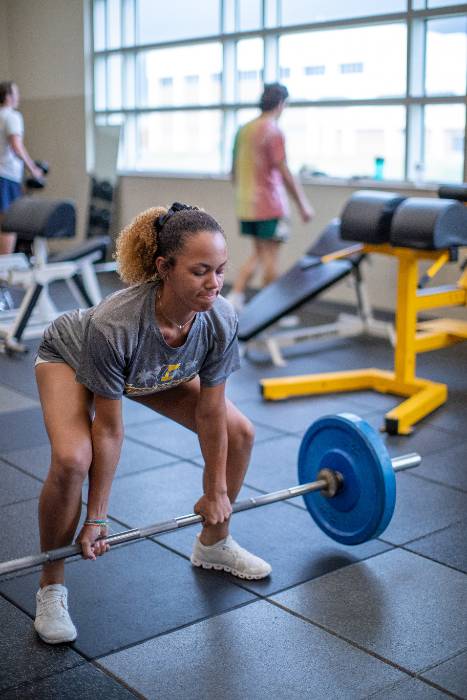 Physical Education Course Requirements
ENC1101, English I
ENC1102, English II
Visual and Performing Arts
Philosophy/Religion
Literature
Select 6 hours:
MAC1105, College Algebra
MAC2311, Calculus with Analytical Geometry I
MGF1106, Mathematics for Liberal Arts
MGF1107, Survey of Mathematics
STA2023, Statistics

Physical Science
BSC2085, Anatomy and Physiology I
Behavioral Sciences
History
Government
EDF1005, Introduction to the Teaching Profession
EDF2085, Introduction to Diversity for Educators
EME2040, Introduction to Technology for Educators
BSC2085L, Anatomy and Physiology Lab
HLP1081, Wellness
BSC2086, Anatomy and Physiology II
BSC2086L, Anatomy and Physiology Lab
PEN or PEM Activity Classes

Select 6 hours:
Electives
What can you do with Physical Education Associate of Arts?
In this field, people find careers as:
Athletic Director
Coach
College Professor
Fitness Instructor
Health/wellness teacher
Gulf Coast alumni of this program have continued their education at:
University of Florida
Jacksonville University
University of Miami
Florida State University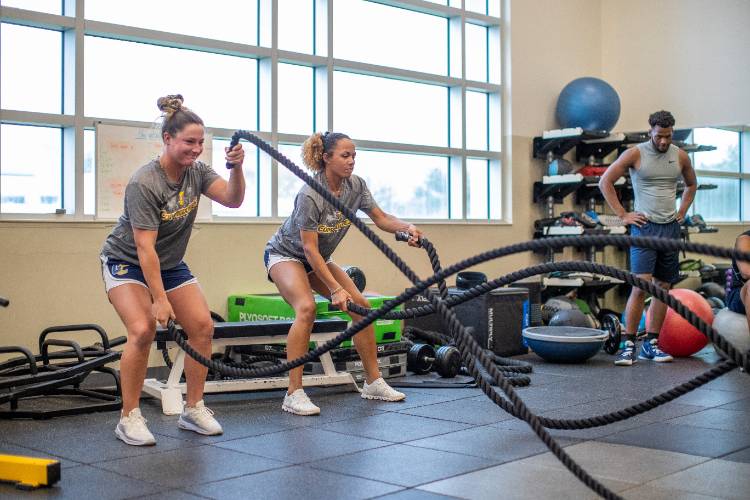 Are you ready to get started?
Apply for Financial Aid & Scholarships
There are many options available to help you pay for college. Find out more about scholarships and financial aid at Gulf Coast State College.