New class begins every August. Deadline to apply to the program is May 12th.
Radiography Program
Do you Have a Passion for Radiologic Science?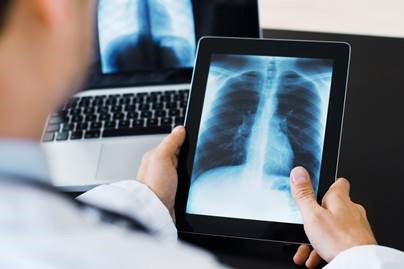 Do you enjoy helping people to be healthier and happier? Perhaps you should consider a career in radiography. Radiographers perform diagnostic imaging examinations using ionizing radiation to help diagnose patients.
The purpose of the Radiography program is to prepare you to become a registered radiographer following successful completion of the sequenced curriculum courses of study and clinical education practice. Graduates who pass the American Registry of Radiologic Technologist's examination will be eligible to work as radiographers in various health care facilities such as hospitals, doctors' offices and sports medicine clinics. Graduate students and radiographers have opportunities to advance their career into Computed Tomography, Magnetic Resonance Imaging, Mammography, Vascular-Interventional and Cardiac Interventional Technology.
The duration of the program is approximately 21 months. Courses must be completed in the prescribed sequence. In addition to general education requirements, students will learn patient care, radiographic pathologies, radiation protection and to safely perform diagnostic radiographic examinations. We use state-of-the-art equipment that allows students to perform imaging exams using computerized and digital imaging, mobile fluoroscopy and mobile imaging.
According to the Department of Labor's Occupational Outlook Handbook, the job market for radiographers is growing faster than average, and the 2022 median salary for radiographers was $62,279 ($29.94/hrly).
The Radiography program has been awarded an 8 year accreditation by the:
Joint Review Committee on Education in Radiologic Technology (JRCERT)
20 North Wacker Drive, Suite 2850
Chicago, IL 60606-2901
(Telephone: 312-704-5300)
(Fax: 312-704-5304)
Website address: www.jrcert.org
Email: mail@jrcert.org