Program Snapshot
Academic Credential
Associate in Science (AS)
Average Time to Complete
2 yrs.
Academic Pathway
Business, Industry, Technology, Manufacturing
Advisor
Dr. Erika Goines
Associate Professor, Digital Media
850.769.1551, ext. 5886
egoines@gulfcoast.edu

Academic Program Support Specialist
Jordan Hale
850.872.3838
jhale2@gulfcoast.edu

Track your progress Degree Audit
Map out your courses Degree Plan
Digital Media Multimedia, AS
Prepare For Your Future in Digital Media
The Digital Media/Multimedia Technology AS program is designed to create a real-world working environment to prepare you for the creative and competitive field of digital media production. This degree is open to any student with a high school diploma or equivalent and seeking to expand their digital media skills. The Associate's degree offers two specializations: Digital Production or Web Development. Completion of this degree prepares you to move into entry level digital professional jobs or pursue the Digital Media Bachelors of Applied Science degree at Gulf Coast.

Getting your Associate's degree in Digital Media/Multimedia Technology is a great way to start your career. According to the U.S. Bureau of Labor Statistics, job growth between 2016 and 2026 for media and communication occupations will increase by 8% with national median salary of $43,660 per year. BLS estimates that there will be 10,700 new media and communication occupation jobs in the United States.

The Digital Media Arts associate degree provides students the opportunity to gain fundamental skills in the application of digital tools to video, games, animations, design and graphics in a project-based, hands-on environment.

Robust faculty mentoring and frequent portfolio review supports students as they prepare to continue their studies or pursue work as freelance artists or as employees.
Digital Media/Multimedia Program Course Requirements
Visual and Performing Arts or
Philosophy/Religion or
Literature
Select one of a list of Math courses
Physical Science or
Biological Science
American National Government or United States History II and demonstrate Civic Literacy Competency
Digital Media Courses
Media Writing Course
Video Courses
Web Design Courses
Social Media Courses
Computer Courses
Web Development Specialization
Database Courses
Programming Courses
Computer Graphics Courses
Digital Production Specialization
Production Courses
Electronic Journalism Course
Stage Lighting or Computer Graphics
Marketing & Graphics Specialization
Design Courses
Marketing Courses
A complete list of courses with descriptions can be found in the Catalog
What will you do with a Digital Media Multimedia Degree?
In this field, people find careers as:
Web Developer
Multimedia Artist and Animator
Photographer
Prepress Technician and Worker
Art Director
Producer
Desktop Publisher
Gulf Coast alumni of this program have continued their education at:
University of Florida
Florida State University - Panama City
University of Central Florida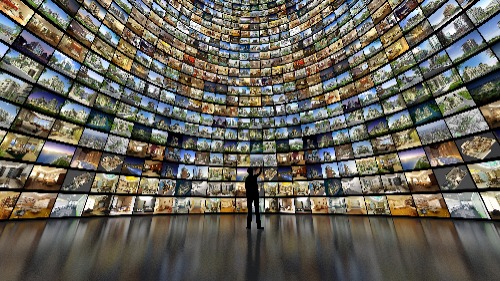 Digital Media Lab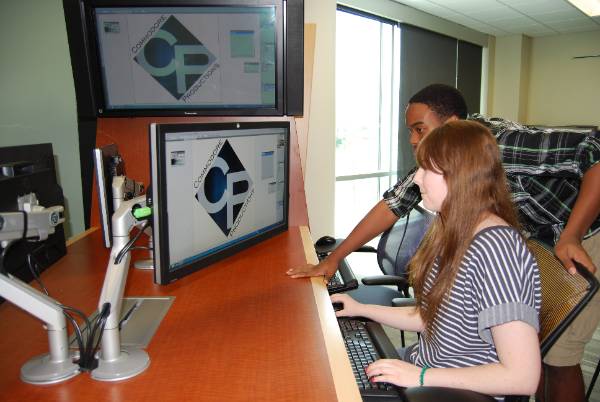 The Digital Media degree program prepares students for the expanding field of digital media as used in business and the public sphere, and inspires ongoing learning to stay current with emerging tools. Specific careers may include: Multimedia Designer, Web Developer, E-Marketing Associate, Graphic Designer, Digital Media Assistant, Digital Content Developer. Flexible delivery formats such as evening, online and hybrid courses ensure that the program is accessible to working adults of all ages. In addition, this degree allows a seamless transition from the associate to the baccalaureate degree.
Are you ready to Get Started?
Apply for Financial Aid & Scholarships
There are many options available to help you pay for college. Find out more about scholarships and financial aid at Gulf Coast State College.