Program Snapshot
Academic Credential
Associate in Arts (AA)
Average Time to Complete
2 yrs.
Academic Pathway
Business, Industry, Technology, Manufacturing
Advisor
Matt Herndon
Professor of Business
850.769.1551 ext. 2846
mherndon@gulfcoast.edu

Academic Program Support Specialist
Jordan Hale
850.872.3838
jhale2@gulfcoast.edu

Track your progress Degree Audit
Map out your courses Degree Plan
Economics For Business, AA
Do You Have a Passion for Business Economics?
With the option in Economics for Business, you will learn and develop the skills necessary to understand and adapt to a changing business economic environment. You will have a competitive edge over most business majors for jobs in the business world—and many large corporations value the board analytical training in economics.
Business economists are prepared to help firms understand and adapt to a changing economic environment. They often interpret and forecast the general economic climate, analyze conditions specific to their firm, and also aid the firm's operational efficiency.
Many students find private sector jobs in banking, consulting, insurance, real estate, brokerage firms, marketing, data management, budgeting, general management, sales, and in high-tech industries.
Economics for Business students have also generally studied demand theory and estimation, production and cost theory, analysis of market structure, government regulation of business, antitrust policy, unemployment, capital budgeting, inflation theory, the determination of interest rates, and international economics. Employers know that this knowledge will enhance their performance in managerial decision making.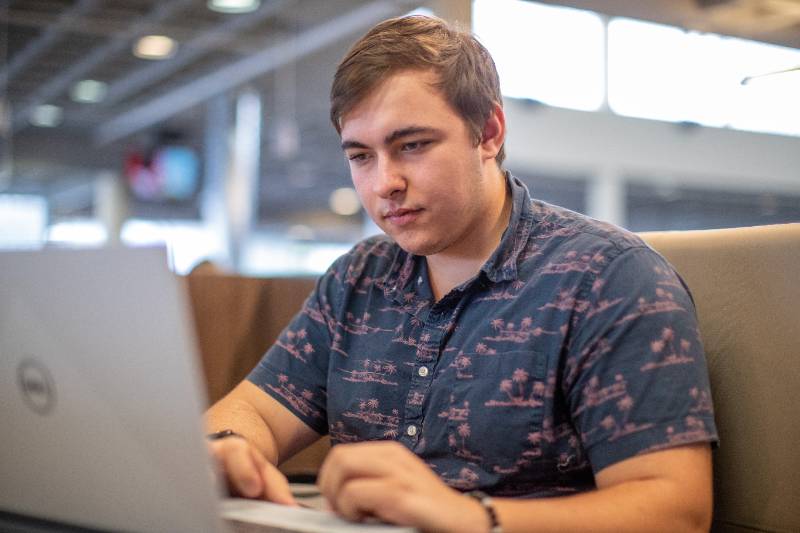 Economics for Business Course Requirements
Visual and Performing Arts
Philosophy/Religion
Literature
Calculus for Business
Statistics

Physical Science
Biological Science
Economics, Macro
History
Government
Microcomputer Applications
Financial Accounting I & II
Economics, Micro
Managerial Accounting
A complete list of courses with descriptions can be found in the Catalog
What can you do with Economics for Business Associate of Arts?
In this field, people find careers as:
Financial Management Consultant
Operations Analyst
Junior Economist
Economic Research Assistant
Purchasing Associate
Sales Representative
Market Research Analyst
Financial Advisor/Analyst
Gulf Coast alumni of this program have continued their education at:
University of Florida
Florida State University - Panama City
University of Central Florida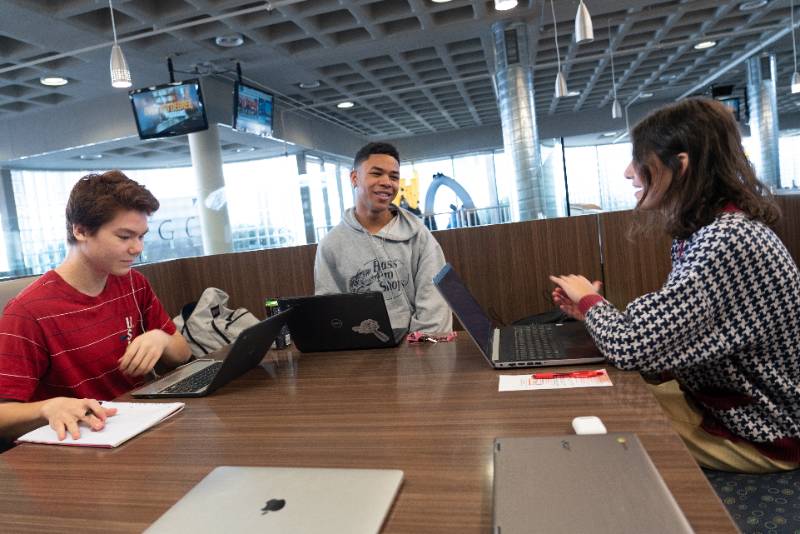 Are you ready to get started?
Apply for Financial Aid & Scholarships
There are many options available to help you pay for college. Find out more about scholarships and financial aid at Gulf Coast State College.