Program Snapshot
Academic Credential
Associate in Arts (AA)
Average Time to Complete
2 yrs.
Academic Pathway
Business, Industry, Technology, Manufacturing
Advisor
Tracy Sewell
Associate Professor, Business & Technology
850.769.1551, ext 4826
tsewell@gulfcoast.edu

Advisor
Kim Allan
Assistant Professor, Business & Technology
850.769.1551 ext 4022
kallan@gulfcoast.edu

Academic Program Support Specialist
Jordan Hale
850.872.3838
jhale2@gulfcoast.edu

Visit the Business & Technology Website
ACCESS THE PROGRAM ROADMAP
Health Services Administration, A.A.
An Associate Degree in Healthcare That Prepares You For Leadership.
Quality healthcare starts with good business strategies that motivate practitioners and ensures excellent care for patients. You can help create these environments with an Associate in Arts in Health Services Administration from Gulf Coast State College (GCSC).
There's never been a bigger demand for professionals with medical associate degrees who can successfully manage the business operations of healthcare systems, centers, and clinics.
Develop the skills you need to become an expert at planning, directing, and coordinating medical and health services to align with changing regulations, laws, technology, and patient expectations.
From policy and finance to human resources and operations, medical associate degrees like the health services administration program offered at GCSC teaches the right combination of business and soft skills, such as problem-solving, leadership, negotiation, and communication.
If you have a passion for healthcare, then Gulf Coast State College is committed to helping you find the right career path.
We provide high-quality education while offering one of the lowest tuition costs in Florida. Earning your associate degree in healthcare at GCSC can keep your education costs low and prepare you for success as you continue on to a top university.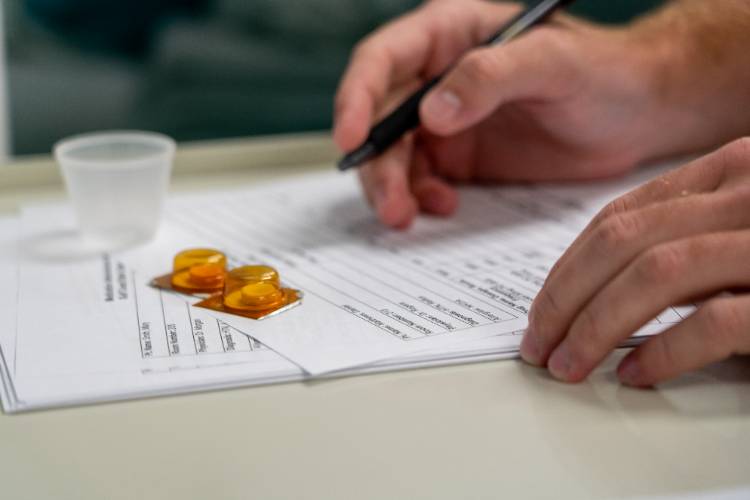 Health Services Administration Highlights and Requirements
Thanks to our caring faculty, interactive environment, and unique campus atmosphere, more than 90% of our graduates say they would recommend Gulf Coast State College to others who want to earn medical associate degrees.
Gulf Coast's Associate in Arts in Health Services Administration can be earned full-time or part-time — you get to choose. Our ability to prepare you not only for a bachelor's program but also for a successful career sets our health services administration program apart from other medical associate degrees and associate in healthcare management programs.
Here are just a few of the benefits you'll enjoy as a Gulf Coast student:
One of the lowest tuition rates in Florida for medical associate degrees
Small class sizes and personal attention from qualified, compassionate professors
Part-time degree options so you can choose to work while earning your degree
Personalized guidance from Pathway Navigators to keep you on the right track
Health Services Administration Course Requirements
ENC1101, English I
ENC1102, English II
Visual & Performing Arts
Philosophy/Religion
Literature
Select 6 hours:
Approved mathematics (MAC, STA) (FAMU requires MAC2233)
Physical Sciences
Biological Sciences
PSY2012 or SYG2000 Psychology/Sociology
Government
History
ACG2001, Financial Accounting I
ACG2011, Financial Accounting II
ACG2071, Managerial Accounting
CGS1570, Microcomputer Applications
ECO2023, Economics, Micro
Electives
What can you do with Health Services Administration?
In this field, people find careers as:
Medical Administrative Assistant
Medical Assistant
Medical Billing & Coding
Medical Records Technician/Health Information Technician
Patient Services Representative
Gulf Coast alumni of this program have continued their education at:
University of North Florida
Florida Atlantic University
University of Central Florida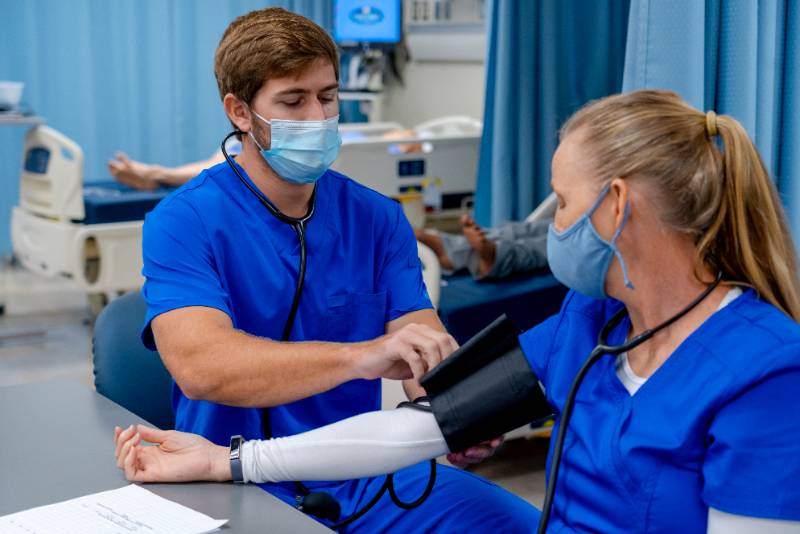 Are you Ready to Get Started?
Apply for Financial Aid & Scholarships
There are many options available to help you pay for college. Find out more about scholarships and financial aid at Gulf Coast State College.