Program Snapshot
Academic Credential
Certificate
Academic Pathway
Public Safety
Advisor
Liliana Zamora, BSPH, NRP
Program Director
850.769.1551 ext. 5632
lzamora@gulfcoast.edu

Senior Administrative Assistant
Victoria Byrd
850.769.1551, ext. 5615
vbyrd1@gulfcoast.edu

Public Safety Website
VISIT MY FACULTY PAGE
Paramedic, Certificate
Take the Next Step in Your EMS Career
Why should I apply to the Paramedic Certificate program?
Now that you've been working as an Emergency Medical Technician (EMT), you realize that you need to take your career to the next level. This is the higher level of the EMS career ladder. Paramedics are licensed EMTs who are then trained in advanced life support measures including venipuncture, intravenous therapy, endotracheal intubation, medication administration, arrhythmia interpretation, cardioversion, and defibrillation.
For more information about our graduation rates, the median debt of students who completed this program and other important information, please visit www.gulfcoast.edu/ge/parm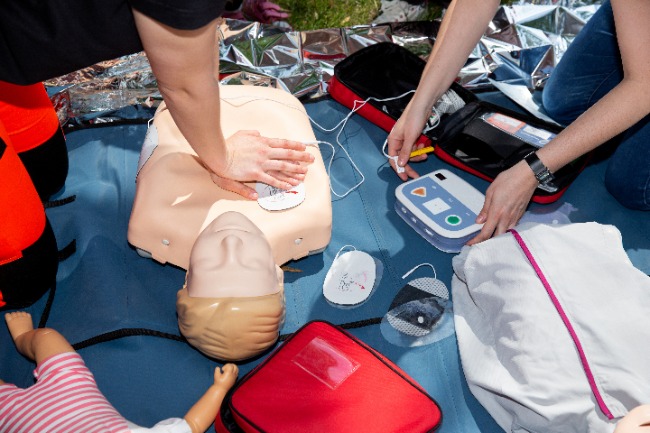 Paramedic Course Requirements
Paramedic Courses
Life Support Courses
A complete list of courses with descriptions can be found in the Catalog
Paramedic Certificate Program Accreditation
The Gulf Coast State College Paramedic Program is accredited by the Commission on Accreditation of Allied Health Education Programs (www.caahep.org) upon the recommendation of the Committee on Accreditation of Educational Programs for the Emergency Medical Services Professions (CoAEMSP).
Commission on Accreditation of Allied Health Education Programs
25400 US Highway 19 N., Suite 158
Clearwater, FL 33763 727-210-2350
To contact CoAEMSP:
8301 Lakeview Parkway Suite 111-312
Rowlett, TX 75088
214-703-8445
AX 214-703-8992
What can you do with a Paramedic Certificate?
How long is the Paramedic Certificate Program?
The Paramedic course is a one year program consisting of 42 credit hours over three consecutive semesters The program is offered once a year beginning in the fall semester and concluding after the summer term. All classes are held at the North Bay Campus in Southport primarily on Mondays and Wednesdays, on occasion class maybe held on different days of the week. An Associate of Science Degree in Emergency Medical Services is also available. This option expands the Paramedic Program to 73 credit hours including general education courses. The application deadline is May 31st.
How much does a Paramedic earn?
Most EMTs and paramedics work full time. Their work is physically strenuous and can be stressful, sometimes involving life-or-death situations. According to the U.S. Bureau of Labor Statistics, employment of emergency medical technicians (EMTs) and paramedics is projected to grow 24 percent from 2014 to 2024, much faster than the average for all occupations. Emergencies, such as car crashes, natural disasters, and acts of violence, will continue to create demand for EMTs and paramedics. The median pay for paramedics is $31,980 per year or $15.38 per hour.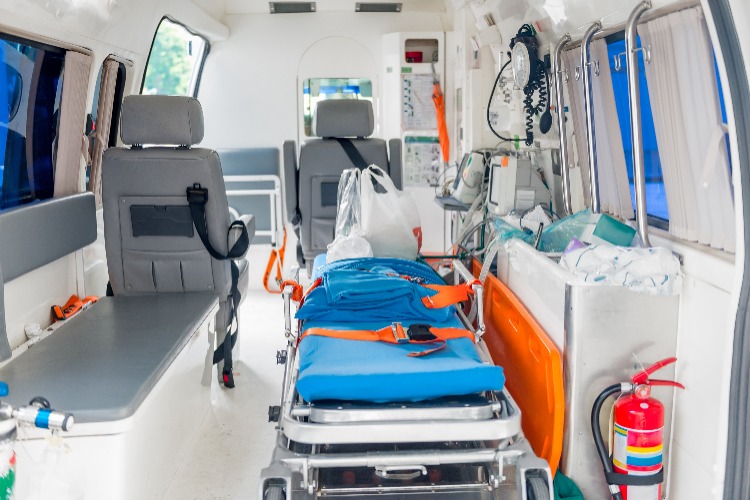 Are you ready to Get Started?
Apply to GCSC
To apply to the Paramedic Certificate Program, you'll need to complete the general admission application to Gulf Coast State College and fulfill all admissions requirements. Visit the Gulf Coast admissions page to learn more about the application process. You must also complete the online Paramedic Program application..
The Program Coordinator will review application in June for the Fall semester. If selected you will receive a letter of Conditional Acceptance into the Paramedic Program. After you receive your letter of Conditional Acceptance, you will be given a deadline to complete the following required date sensitive task.
Consult the Gulf Coast State College Catalog for specific program and course information.
Apply for Financial Aid & Scholarships
There are many options available to help you pay for college. Find out more about scholarships and financial aid at Gulf Coast State College.