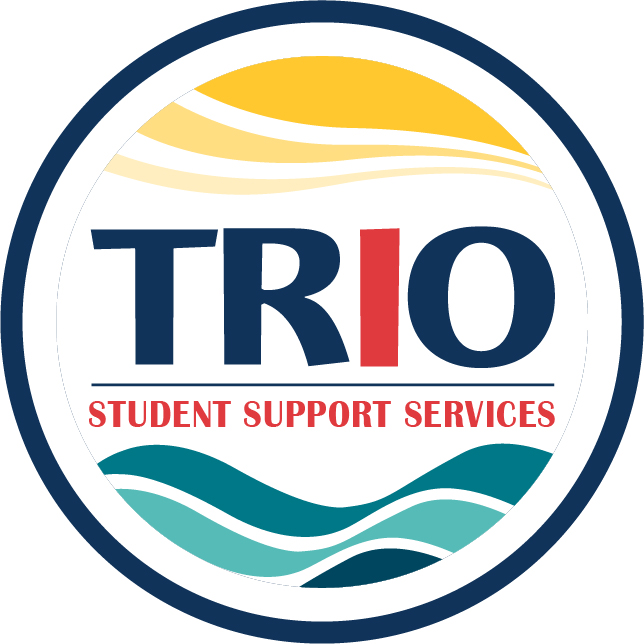 Welcome to Student Support Services
Student Support Services has been a viable program at Gulf Coast State College since 1985. Through a competitive TRiO grant proposal process, funds are awarded to institutions of higher education to provide opportunities for academic development, assist participants with basic college requirements, and to motivate participants toward the successful completion of their postsecondary education at Gulf Coast State College. All services are provided to participants free of charge.
Apply for Student Support Services
Mission
Our goal is to provide participants academic and personal development opportunities to motivate them toward the successful completion of their post-secondary education. We are also committed to increasing the college retention and graduate rates of our participants.
GRANT AWARD
GCSC was awarded a Fiscal Year 2020 Student Support Services grant on August 21st, 2020. That award (P042A200042) runs from 09/01/2020 till 08/31/2025 and is budgeted to receive approximately $307,474.00 annually. Please note, too, that Student Support Services' program costs are 100% financed by federal money.
Eligibility
Associate's degree-seeking GCSC students are eligible to participate in Student Support Services if they meet all of the following requirements:
Is a citizen or national of the United States or meets the residency requirements for Federal student financial assistance.
Is enrolled at the grantee institution or accepted for enrollment in the next academic term at that institution.
Has a need for academic support, as determined by the grantee, in order to pursue successfully a postsecondary educational program.
Is—

A low-income individual;
A first generation college student; or
An individual with disabilities.
Services
Personal and academic counseling, financial aid and career workshops are offered each semester
English tutor with ESOL training
Math tutor
Peer tutors focusing on STEM (Science, Technology, Engineering and Math) education
We offer annual Cultural and Educational Trips as well as College & University Campus Tours in the Fall and Spring Semesters
TRiO Labs are located in Student Union West Room 88. This lab is a work space for our students to study, also our tutoring takes place in this room. The Community Room is located in Room 89, students are welcome to relax here in between classes and mingle with students and our TRiO staff.
We offer a transition component to familiarize students with options after graduation and transfer assistance to colleges and universities.
Helpful Links:
SSS Staff Contact Information: