Program Snapshot
Academic Credential
Certificate
Academic Pathway
Business, Industry, Technology, Manufacturing
Advisor
Paul Ashman, CEPC
Associate Professor, Culinary Management
850.769.1551, ext 5852
pashman@gulfcoast.edu

Advisor
Denise Crider
Chef Instructor
850.769.1551, ext 2848
dcrider@gulfcoast.edu

Academic Program Support Specialist
Jordan Hale
850.872.3838
jhale2@gulfcoast.edu

Visit the Culinary Website
Chef's Apprentice Certificate
Your Ticket to the Professional Kitchen
The Chef's Apprentice Certificate is a 12 credit hour certificate program that provides basic fundamental skills needed for entry into the culinary profession. These four classes will apply toward the
Culinary Management AS degree
.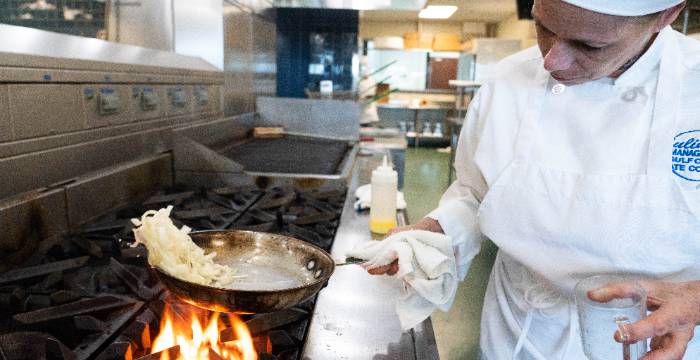 Chef's Apprentice Course Requirements
FOS2201, Food Service Sanitation and Safety
FSS1202C, Basic Food Preparation
FSS1063C, Food Specialties: Baking
FSS2240L, Food Specialties: Cuisines of the World
What can you do with a Chef's Apprentice Certificate?
In this field, people find careers as:
Cooks, Institution and Cafeteria
Cooks, Private Household
Cooks, Restaurant
Cooks, Short Order
Food Preparation Workers
Gulf Coast alumni of this program have continued their education at:
University of Florida
Florida State University - Panama City
University of Central Florida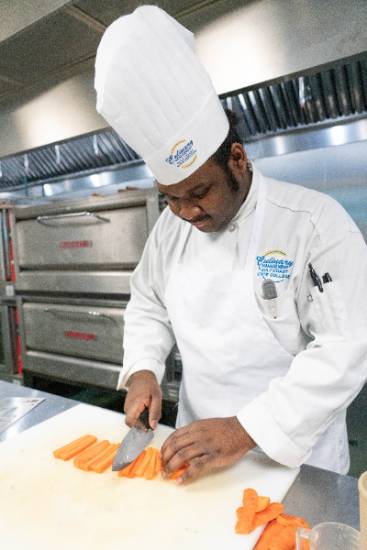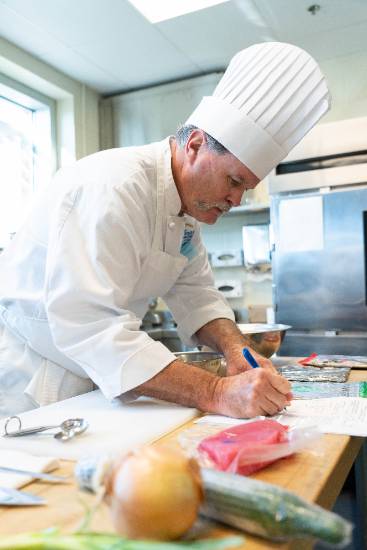 Are you ready to get Started?
Apply for Financial Aid & Scholarships
There are many options available to help you pay for college. Find out more about scholarships and financial aid at Gulf Coast State College.