History of Nursing College
Where We Began.....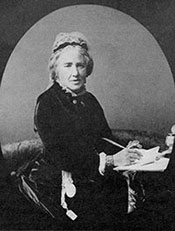 Florence Nightingale (1873) is considered the founder of modern nursing and the first nursing theorist.
In 1860 she founded the Nightingale School and home for training nurses at St. Thomas' Hospital in London.
From Florence's humble beginnings, Nursing has evolved to become a profession that not only requires a strong math and science based curriculum, but also blends the ability to perform complex technical skills, to critically think to plan appropriate and safe nursing care and to do so in an ethical and compassionate manner.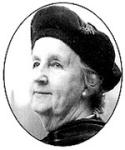 The nursing faculty at Gulf Coast State College accepts Virginia Henderson's definition of nursing, believing that it encompasses the full scope of nursing practice: "The unique function of the nurse is to assist the individual, sick or well, in the performance of those activities contributing to health or its recovery (or to peaceful death) that he would perform unaided, if he had the necessary strength, will, or knowledge. And to do this in such a way as to help him gain independence as rapidly as possible."
Division of Health Sciences Mission Statement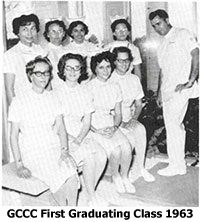 The Division of Health Sciences strives to maintain high levels of academic and clinical standards while providing the allied health community with effective and highly motivated professionals. This goal is to be achieved by meeting the diverse needs of students through academic advising, recruiting, counseling, and innovative teaching and learning strategies.
The Nursing Department's nursing educational philosophy and theoretical framework and terminal objectives of the Associate Degree Nursing program can be found under the ADN Nursing Student Handbook.