2023-24 Application Deadlines
Practical Nursing
Fall 2024: June 30, 2024
Spring 2024: October 30, 2024
Registered Nursing
Fall 2024: Last working day of February 2024
Spring 2024: Last working day of September 2024

RN to BSN
Fall 2024: July 28, 2024
Spring 2024: November 30, 2023
Nursing
Division of Nursing Mission Statement: The Divisions of Health Sciences and Nursing strive to maintain high levels of academic and clinical standards while providing the allied health community with effective and highly motivated professionals who are committed to interprofessional collaboration and sensitivity to cultural diversity. This goal is to be achieved by meeting the diverse needs of all students through academic advising, recruiting, counseling, and innovative teaching and learning strategies.
The Nursing Division at Gulf Coast State College offers a variety of degree and certificate programs to help you secure a top job in the health care field. By choosing a health career, you're already on your way to success!
Nursing Programs Available at Panama City Campus
Nursing Programs Available at Gulf/Franklin Campus
Certified Nursing Assistant Program is now being offered at GCSC
The nursing programs are Limited Access Programs. A selective admissions process with specific selection criteria is utilized in order to select the most qualified applicants. The strength of the applicant pool varies from year to year, with the best qualified applicants receiving first consideration.
It is the applicant's responsibility to inquire about these specific admission and selection criteria and to ensure that all required documents are received on campus prior to the deadlines posted in the application packets. Admission to the nursing programs is not guaranteed. Please review the application process and speak to our nursing advisors with any questions you may have regarding selection.
How Successful are Gulf Coast Nursing Graduates?
Over 80% of Gulf Coast State College nursing students complete the program and graduate.

Gulf Coast State College NCLEX pass rates for first time test takers continues to be above the state average and within 10% of the national average.

Over 95% of Gulf Coast nursing graduates are employed as Registered Nurses within 6 months of passing the NCLEX.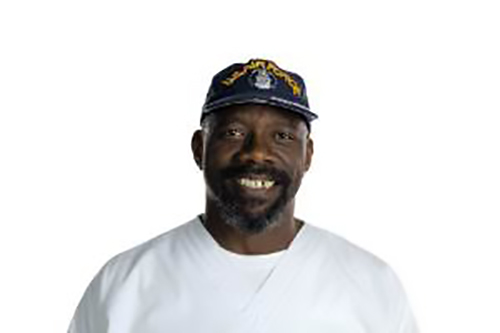 Meet Scott Coleman, RN
"I was in the United States Air Force for 26 years and now I'm starting a new career. The nursing program at GCSC is one of the best in the state and I'm learning from dedicated, trained professionals. I know I'll find the job I want when I graduate. That's why I chose Gulf Coast."
– Scott Coleman, RN
Build on Your Success
Don't have the time or money to achieve your dream job right away? Don't give up. Gulf Coast State College's affordable health care programs are designed to help you succeed step-by-step.
For example: Start with the certificate program in practical nursing to get your first job, then work while you complete additional programs until you earn your BSN in nursing. You'll make more and be eligible for promotion as you complete each program and save thousands on your education.
Division Chair:
Dr. Keri Matheus
Division Chair, Nursing
Health Sciences, Room 204
850.772.6695
kmatheus@gulfcoast.edu
Administrative Support Contacts:
Lisa Tyus


Sr. Administrative Assistant




Registered Nursing and RN-to-BSN Programs




Health Sciences, Room 229




850.872.3829


ltyus@gulfcoast.edu
Ryan Walding


Sr. Administrative Assistant




CNA, LPN, and Weekend LPN-to-RN Programs




Building D 0101 @ G/F Campus




850.769.1551, ext. 5522


jwalding@gulfcoast.edu
Melissa Bois


Administrative Specialist




Health Sciences and Nursing Division




Health Sciences, Room 205




850.872.3827


mbois@gulfcoast.edu

The Associate Degree Nursing Program at Gulf Coast State College at the Panama City Campus, located in Panama City, Florida, and in accordance with ACEN records, is
accredited by the:
Accreditation Commission for Education in Nursing (ACEN)


3390 Peachtree Road NE, Suite 1400, Atlanta, GA 30326
(404) 975-5000.
The most recent accreditation decision made by the ACEN Board of Commissioners for the Associate Degree Nursing Program is: Continuing Accreditation.

View the public information disclosed by the ACEN regarding this program at http://www.acenursing.com/accreditedprograms/programSearch.htm.