Contact Information
Business and Technology Division
Charles Hilton Center (CHC)
Melanie Boyd
Chair, Business and Technology
850.872.3839
Email address: mboyd@gulfcoast.edu
Charles Hilton Center (CHC) 102
Dana Erskine
Senior Administrative Assistant
850.872.3875
Email Address: derskine@gulfcoast.edu
Charles Hilton Center (CHC) 103
Jordan Hale
Academic Program Support Specialist
850.872.3838
Email Address: jhale2@gulfcoast.edu
Charles Hilton Center (CHC) 104
Business, Technology, and Culinary
Business and Technology are like the yin and yang of today's society. Business must keep up with technology to stay competitive; but without business savvy, technological goods and services don't even make it to market. Gulf Coast State College's Business and Technology Division offers you the advantage of this interdependence and learning in a state-of-the-art technology center.
Choose From a Variety of Business, Technology, and Culinary Programs
Job Outlook for Business, Technical, and Culinary Careers
In December 2015, employment projections by the Bureau of Labor Statistics show that choosing a degree or job training program in the Business and Technology Division at Gulf Coast State College is smart. Your business degree, IT or technology program, computer science degree or culinary arts program will pay off. Top growth is expected in the following occupations
computer and mathematical jobs will surge 13.1%
construction and extraction jobs will jump 10.1%
business and financial jobs will increase 8.4%
management jobs will rise 5.5%
Your best choices for a fast growing career between now and 2024 include:
statisticians, growing at 33%
operations research analysts at 30.2%
personal finance advisors at 29.6%
software developers, applications at 18.8%
cooks at 14.3%
accountants and auditors at 10.7%, and
general operations managers at 7.1%
Overall, technical and health care careers are projected to grow the fastest by 2024, representing about 1 in 4 new jobs.
The Business and Technology Division at Florida's Gulf Coast State College offers three majors in the bachelor of applied science degree program, 11 program options leading to the associate of arts degree, 14 associate of science degree options and 27 certification programs.
Meet Luis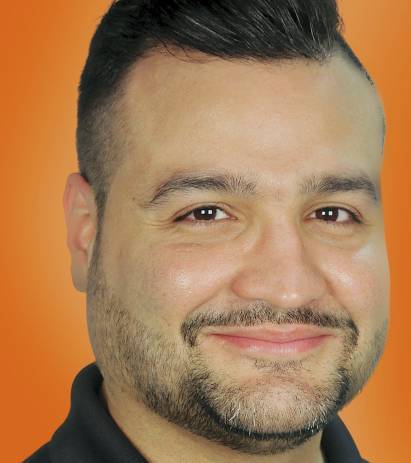 Future IT Administrator Manufacturing
"When you enjoy something you do, it's not really work, and that's why I'm in the IT program at Gulf Coast State College. All of my professors are passionate about what they do, and the program is affordable – I appreciate that."
TAKE ADVANTAGE OF OUR RESOURCES
Charles Hilton Center for Advanced Technology and Hospitality Management
As a student in the Business and Technology Division, you'll take courses in the $35 million, Gold LEED-certified Advanced Technology Center, one the most technologically advanced learning facilities in the country. Classroom and lab space in the three-story building provide education and training in renewable energies, alternative energies, sustainable building design, architecture and engineering, information science, computer integrated manufacturing, accounting, business, entrepreneurship, the culinary arts, online learning and more.
Highlights of the Charles Hilton Center for Advanced Technology and Hospitality Management
A sound studio that houses

WKGC radio.
Production facilities for

GCTV, the campus television station.
A green roof, showcasing solar and wind energy technology.
The

John Holley Dining Room, a fine dining experience created by culinary arts students.
Engineering and manufacturing labs, including a 3D printer.
Computer science and digital design labs.
The ACE Tutoring Lab.